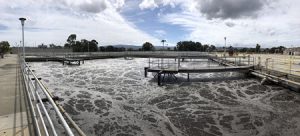 Earlier this month, engineering firm Brown and Caldwell announced it will be doing design services for secondary treatment upgrades at the Regional Water Quality Control Plant (RWQCP) in Palo Alto, California.
With a 147.6 million L (39 million gal) per day design capacity, the RWQCP treats wastewater before it is recycled or discharged to the San Francisco Bay. According to Brown and Caldwell, the upgrades are key contributors to the city achieving high long-term utility performance and value as it manages population growth-driven capacity constraints, heightened effluent quality regulations, and aging infrastructure challenges.
Brown and Caldwell's engineering services for the $31-million, four-year venture will be conceptualized through energy-saving design principles with the goal of energy reduction. The design will include improvements to aeration and pumping systems, and reconfiguration of the treatment process to provide high quality and energy efficiency.
"We're at a crossroads with aging infrastructure challenges, population growth, and anticipated nutrient regulations," said Jamie Allen, RWQCP manager. "Embarking on this project is a critical step for us to proactively and cost effectively address these issues for our community and continue our mission to protect San Francisco Bay."
Following an 18-month design phase, construction is expected to commence in 2020 with the upgraded facility fully operational by spring 2022.