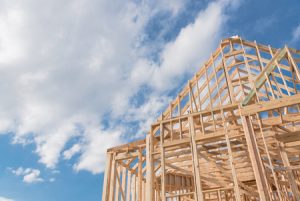 The California Mass Timber Building Competition is now accepting submissions. There is $500,000 in grants to be distributed between two or more project teams presenting viable and repeatable mass timber solutions for commercial or multifamily projects in California.
The competition will be hosted by the California Government Operations Agency (GovOps) and administered by WoodWorks. The grants will fund activities including cost studies, permitting fees, and information exchange sessions with code officials.
Eligible proponents will be real estate developers, institutions, and other corporations or legal organizations and their design and construction team partners. Projects must be located in California.
Eligible mass timber materials include cross-laminated timber (CLT), nail-laminated timber (NLT), glued-laminated (glulam) timber, dowel-laminated timber (DLT), mass plywood panels (MPP), and other mass timber products as approved. Mixed material (hybrid) solutions including mass timber components along with other structural materials are also eligible.
"This competition is designed to inspire innovation and harness the enormous environmental and economic potential of mass timber in California," said Jennifer Cover, WoodWorks president. "Mass timber can help California advance its climate change and green building objectives, and also has the potential to help reduce the risk of catastrophic wildfires in the state by creating a market incentive for forest thinning and other landscape restoration efforts."
The deadline for submissions is March 18. Winners will be announced in late May.