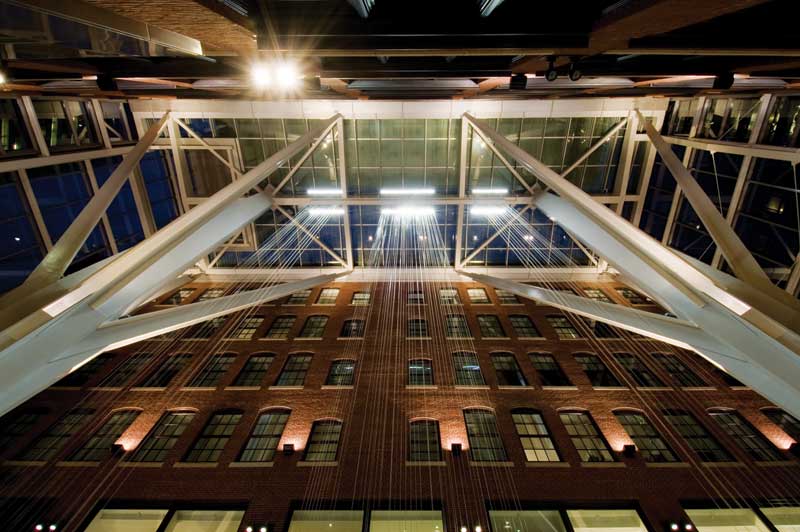 With growing emphasis on environmental regulatory compliance, specifiers are discovering less is more when it comes to meeting requirements on volatile organic compounds (VOCs). Over the past decade, VOC content in waterborne and high-solids coatings has dramatically decreased while performance and durability of the solvent-based coatings they replace has remained.
According to the American Coatings Association (ACA), these coatings meet regulatory and consumer requirements, have low VOCs, exhibit low-to-no odor, and can be applied over an expanded temperature and humidity range. They also have properties that are equal to or better than their solvent-based counterparts. (See ACA's "Technological Development" brochure.)
Typically, VOC emissions occur during the application and curing process when solvents contained in coatings evaporate, along with non-reactive diluents. These VOC emissions contribute to ground-level ozone (O3), the primary component of smog.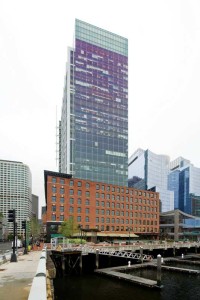 Under rules published by the U.S. Environmental Protection Agency (EPA) and Environment Canada, a limit is placed on the VOC content allowed in architectural and industrial maintenance (AIM) coatings based on grams per liter (g/L). In the United States, EPA is required by the Clean Air Act to enforce national air quality standards for not only ground-level ozone, but also:
particulate matter (PM);
nitrogen oxides (NO2);
carbon monoxide (CO);
sulfur dioxide (SO2); and
lead (Pb).
Parts of the country failing to meet these standards are classified as "non-attainment areas." They are required to develop state implementation plans (SIPs) for attaining EPA's national ambient air quality standard (NAAQS), which is 0.075 parts per million (ppm) for ground-level ozone with an eight-hour averaging time.
EPA also regulates hazardous air pollutants (HAPs) at coating manufacturing facilities, as well as original equipment manufacturer (OEM) and fabricator plants.
High in performance, low in VOCs
In recent years, changes in coating formulations have significantly reduced VOC emission levels. In many cases, the technology found in low-VOC AIM coatings allows them to outperform older, solvent-based formulations on architectural and industrial applications where protection and finishing of steel and concrete is required.
Coatings manufacturers have developed three primary ways to lower VOCs:
advancement of water-based technologies;
introduction of products with higher solids and lower solvent contents; and
use of exempt solvents in coating formulations.
Some waterborne epoxy coatings have demonstrated all the high-performance characteristics of traditional epoxies containing xylene or methyl ethyl ketone (MEK). In accelerated testing using ASTM B117, Standard Practice for Operating Salt-spray (Fog) Apparatus, a single coat of water-based epoxy revealed no more than 4.8 mm (3⁄16 in.) of rust creepage at the scribe after 6200 hours of exposure. Using the same testing method, two coats of a traditional solvent-based epoxy coating revealed no more than 1.6 mm (1⁄16 in.), with one percent rusting on the plane after 6700 hours of exposure.