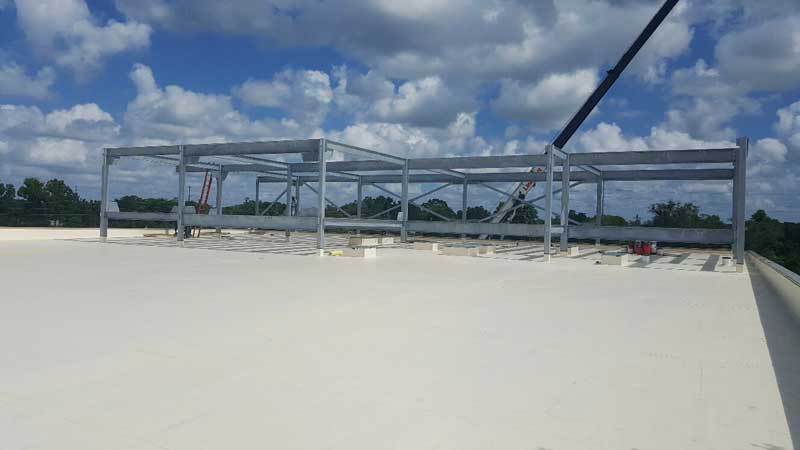 Warranty
Roofing system warranties can sometimes be confusing. Often, manufacturers do not have a published warranty. In some situations, the manufacturer or product has been on the market less than a decade, despite warranties ranging from 10 to 20 years. Features that should be considered for a commercial warranty include:
exclusions for consequential damages;
additional cost for the warranty;
exclusions for ponding water;
whether it is a 'repair-or-replace' warranty; and
transferability.
Roofing systems
A roof is arguably the most vulnerable part of a building's exterior. Ultraviolet (UV) radiation, wind, rain, hail, snow, and sleet—all literally impact a system's performance. Performance is based on good design, quality materials, proper installation, and a preventative maintenance program. There is an abundance of roofing systems, each with its own specific benefits, challenges, and considerations—this article examines some of the most common for commercial buildings in broad detail.
TPO
Thermoplastic polyolefin (TPO) is a single-ply reflective roofing membrane made from polypropylene and ethylene-propylene rubber polymerized together. TPO is typically installed in a fully adhered or mechanically attached roofing system, allowing the white membrane to remain exposed throughout the life of the roof. TPOs are often employed in hotter regions due to the high solar reflectivity. These membranes reflect UV radiation, keeping the surface of the roof and the building cool during summer months. Generally, TPO is a universal roof option; however, TPO roofing membranes have been noted to have an issue of accelerated weathering when subjected to high thermal or solar loading. This problem has been documented in southern states with year-round sun and high temperatures.
TPO is available in three different thicknesses—1140, 1525, and 2030 µm (45, 60, and 80 mil). Thicker membranes, while more expensive, have advantages. The thickest option can carry a puncture-resistance warranty in addition to the standard warranty provided by the manufacturer. In addition, thicker TPO membranes can withstand more damage than the thinner options, which are more prone to tears and leaks. TPO membranes can be installed on low- and high-slope surfaces and can be heated and reshaped. They are available in rolls ranging from 1.5 x 30 m (5 x 100 ft) to 4 x 60 m (12.4 x 200 ft); the seams are welded at 926 C (1700 F) with a hot-air gun to ensure long-lasting performance.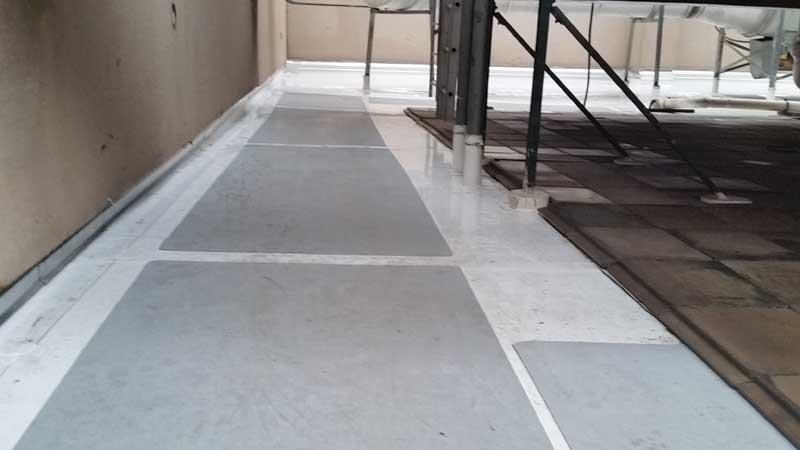 EPDM
Ethylene propylene diene monomer (EPDM) is a single-ply rubber roofing membrane composed of both ethylene and propylene compounds. This thermoset roof is resistant to a high degree of ozone, UV, weathering, and abrasion damage. Thanks to its tolerance to a wide array of weather conditions (e.g. snow, wind, and hail), black EPDM roofs can be an appropriate choice for colder climates, where heat retention is critical to lowering heating costs.
EPDM is available in both white and black, and is sold in a variety of widths ranging from 2.3 to 15.2 m (7.5 to 50 ft), and in two thicknesses—1140 and 1525 µm (45 and 60 mils). It can be installed fully adhered, mechanically attached, or ballasted, with the seams of the roofing system sealed with liquid adhesives or specially formulated tape.
When exposed to higher temperatures, EPDM membranes can shrink and pull apart—particularly at the seams. To keep the seams cooler and avoid shrinkage, EPDM is often coated with a reflective elastomeric top coat. This roof system is typically more expensive to install and requires an extensive repair and maintenance program to monitor and uphold the seams.
Mod-bit
Modified-bitumen (mod-bit) roofing systems comprise asphalt reinforced with either polymer or fiberglass. A blend of traditional and modern roofing technologies, they can be suitable for roofs susceptible to foot traffic, punctures, and tears.
Two different polymers—atactic polypropylene polymer (APP) and styrene-butadiene-styrene (SBS)—are used to modify the elasticity and temperature flexibility of the membrane. In a heat application process, the seams are heated to melt the asphalt together and create a seal. For a hot-mopped application, the process is similar to how conventional built-up roofs (BURs) are installed. Cold-applied adhesive membranes are one of the most common options.
However, this system is not suited to all projects. As it uses two to three layers of membrane, this option is more expensive than the alternatives. Modified-bitumen can also pose a fire hazard if installed on top of a wooden surface. Further, since there are no uniform standards in place in regards to quality control on this system, performance quality can vary depending on the manufacturer. Working with a reputable roofing contractor who can help you identify good manufacturers can help alleviate this issue.