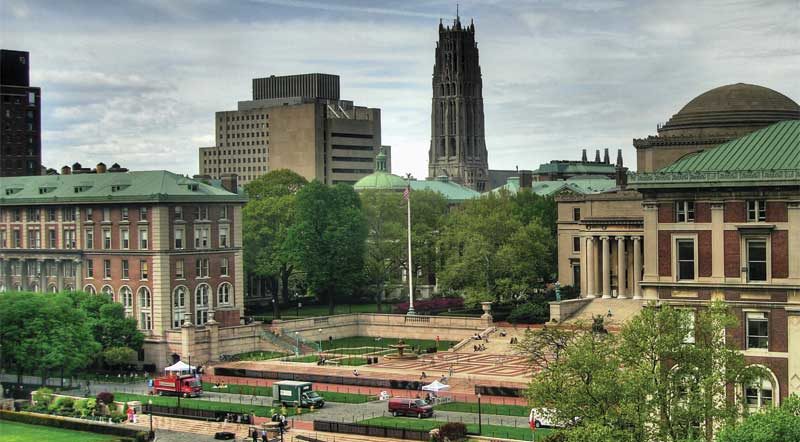 by Benjamin J. Robinson, AIA
At a facility with many buildings, such as an educational institution, healthcare complex, or corporate campus, prioritizing repair and maintenance needs as well as anticipating the service life of building envelope components can be intimidating. Even with the most diligent record-keeping, knowing which problems to attend to first, and where to best allocate limited resources, involves difficult decision-making that is often complicated by insufficient information on building conditions and projected construction costs. To address critical conditions while planning for major rehabilitation or replacement, a multi-building assessment provides the data to confidently build a comprehensive long-range facility management strategy.
Depending on the campus size and project scope, such an assessment can vary from a general condition survey of a large group of buildings to in-depth testing and evaluation for a select segment of the facility, such as older historic buildings or those deemed to be at higher risk. The survey might focus on:
a single aspect of the building envelope (e.g. a roof assessment or window condition evaluation);
a specific building occupancy type (e.g. dormitories or patient towers); or
buildings from a particular period.
The options for how to focus a large-scale building envelope study are as varied as are types of facilities, and it is best to tailor the scope and methodology of the assessment to the overall facility planning objectives.
Developing a prioritized schedule of repairs not only allows for more effective and accurate budgeting, but it also optimizes repair sequencing to reduce downtime, capitalize on setup and staging, and decrease the likelihood of damage to adjacent areas from ill-timed repairs. With detailed building component information, comparative evaluations regarding condition, itemized repair recommendations, photographic documentation of key problem areas, and construction cost estimates, a campus-wide building envelope assessment provides a written record of the facility at a given moment in time.
This document serves both as a roadmap for the care and upkeep of the buildings and as a snapshot of the state of the campus. When one is leveraging governing authorities, boards of directors, trustees, and other interested parties for facility rehabilitation funding, it is much more clear-cut to provide a tangible document that enumerates projected repairs, their timeline, and costs than it is to present a lump-sum figure or guess at the breakdown of expenses by building or area.
Depending on facility size, investigation scope, and information available from previous surveys and repair projects, determining the construction and condition of building envelope elements may involve numerous strategies. To provide a better understanding of what to expect as part of a multi-building assessment, this article describes the types of testing and evaluation typically employed to determine building envelope conditions, along with the historical document review and interpersonal research that can inform repair recommendations. It considers how that information is compiled, organized, presented, and used, with an eye to creating a living document—one that is continually amended, referenced, and consulted, rather than another binder gathering dust on a shelf.