Cladding selection
While most cladding materials and assemblies do not contribute to controlling vapor—stucco is one such exception—considerations necessary in regard to the use of sandwich wall panels (SWP), precast tilt up, and curtain wall systems, or in areas where rainscreen systems may not be used. Additional considerations will also be necessary if using a vapor-open insulation. SWP are not different from foam in that they are vapor impermeable; however, mass walls are if they are insulated from the interior. In this case, it is logical to allow for a high drying potential, so the wall can dry while ensuring moisture does not penetrate the wall (at least from the interior side). Here, it is common to use a smart membrane—a variable permeance vapor barrier on the interior side of the assembly.
Curtain wall systems are another story. They typically include a vapor barrier on the interior side (foil or back pan) and a vapor barrier on the exterior side (glazing).
The bottom line? These assemblies need to be tightly water and air sealed to prevent moisture from penetrating, and to allow them to drain and dry out.
Conclusion
Controlling moisture vapor within walls is a balance between minimizing wetting and maximizing drying ability. Correct selection and placement of vapor retarders can prevent excessive moisture vapor and potential condensation in wall assemblies. Using vapor permeable materials allows moisture to diffuse both inward and outward, and is beneficial to drying performance. Stone wool vapor-open insulation with a vapor permeable, airtight, and watertight barrier is a smart choice.
The strategy is simple: ensure that drying capacity exceeds wetting potential. A flow-through wall design provides the greatest freedom in construction design and building location, while providing benefits beyond thermal and moisture performance; occupant safety and comfort are all improved with a well-designed and durable wall.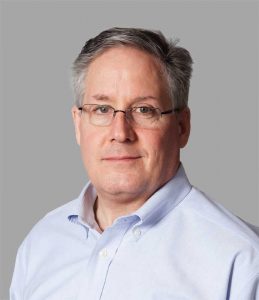 Peter Barrett is the product and marketing manager for DörkenDörken Systemsas been with the company for more than 12 years. However, his involvement with the design community and building materials industry spans over 25 years. Barrett holds a BA (Hons.) from Queen's University, Kingston, Ontario, Canada, and an MBA from Wilfrid Laurier University, Waterloo, Ontario, Canada. Barrett is a member of the board of directors for the Air Barrier Association of America (ABAA). He can be reached at pbarrett@dorken.com.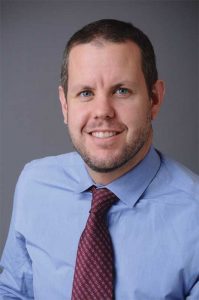 Todd Kimmel, CPDH, CDT, is the NYC architectural manager for ROCKWOOL Insulation and chair of the Rainscreen Association in North America (RAiNA).  He has over 20 years of experience working on façade systems and the building enclosure, holding technical leadership positions for multiple leading product manufacturers. He is a certified passive house designer and currently sits on the board of directors for New York Passive House (NYPH).