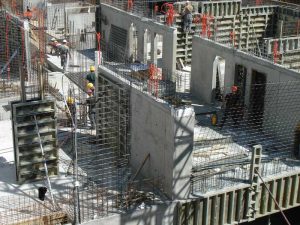 COVID-19 has transformed our lives both at work and at home. A recent discussion on the CSI-Connect community page, where construction industry professionals interact in real time about current ideas and issues, addressed what they think the pandemic's long-term impact will be on how we do our jobs.
How we work: Our office has been resistant to staggered work time (with few exceptions), and I think there will be new acceptance of that, especially so people can commute during non-peak hours. We have actually had higher remote "attendance" at our all-staff meetings than we typically get in person. We are exploring the use of remote cameras for our site visits.
The work we do: Office planning has been moving toward stuffing as many people into the space as possible, and I think owners would want to provide their staff with more room. The idea of "hot-desking" may be a quick fad that is over with (will anyone ever want to share a desk again?).
The lives we live: I think everyone knows how much of a waste commuting is, and around our office, I hear more people are sleeping and eating better and getting more exercise. We might want to structure our lives going forward to incorporate those things a little more. – Anne Whitacre FCSI, CCS, LEED AP