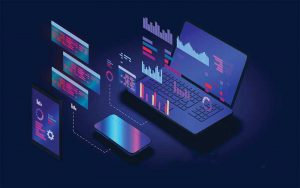 In June, CSI unveiled CROSSWALK, the first application programming interface (API) to deliver MasterFormat, Uniformat, and OmniClass classifications to the world's building professionals through the construction technology platforms and tools they already use.
CROSSWALK is a software add-in that is designed to ensure the accuracy and timeliness of classification data. Software creators and information portals can use it as a business-to-business solution providing real-time access to the CSI classification standards applied throughout the architecture, engineering, and construction industry.
CROSSWALK lets software, products, and websites to connect to CSI standards in an efficient, digital way. The groundbreaking API serves as the digital engine for the architecture, engineering, construction, and owner community.
"Traditionally, new updates to standards came about every two years, and that was moving quickly," said CSI CEO Mark Dorsey. "As technology accelerated the construction environment, we saw a need for standards to evolve more quickly, to link between earlier and current versions, and to connect between the standards electronically."
Success in the built environment is about timely and accurate communication, and any mistake in how something is classified or quantified could be a profitability, quality, or safety issue, Dorsey noted.
"CROSSWALK gets every participant on a project on common ground, so they do not worry about translations," he said. "It is a major leap forward to speak the same language about products, projects, and protocols."
With CROSSWALK, CSI digitally curates evolving standards from one version to the next. For software providers, it will help eliminate a lot of front-end work as they bring new versions of the standards into their products. They will no longer have to worry about housing data or newer versions of products and standards as CROSSWALK will update all of that information for them in real-time so they can implement updates immediately. For more information on how CROSSWALK can have an immediate impact on the work you do, visit crosswalk.biz.