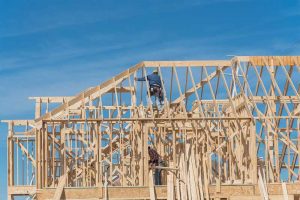 The insight of CSI New Hampshire Chapter president Ken Lambert, CSI, about why the construction industry "Needs to Steer Teens to the Trades" (it was published in the January issue) continues to encourage conversation in the CSI Connect Community.
Lee Ann Slattery, CSI, CCPR, CDT, LEED AP, shared an example of an already successful program.
"Jon Lattin, BS, MS, CSI, CCPR, CDT, president of the Greater Lehigh Valley (GLV) Chapter (father to four daughters), along with some other CSI GLV members, partnered with the local ABC (Associated Builders and Contractors) chapter, to create the Let's Build Construction Camp for Girls (www.letsbuildcamp.com). The third annual camp was held this past July, and we are now planning for next year's camp. Camp is completely free for the girls to attend, and during the week, they get hands-on experience in carpentry, plumbing, electrical, HVAC, masonry, tiling, painting, carpentry, and even metal roof and metal wall panel installation," she said.