CSI news and notes
by arslan_ahmed | January 13, 2023 4:23 pm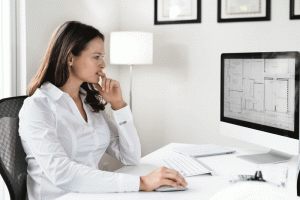 Kick off the new year with an advanced certification from CSI
Looking for a New Year's resolution that will create new opportunities and advanced expertise for your career in the architecture, engineering, construction, and owner (AECO) industry? This CSI certification is instrumental in helping strengthen and demonstrate your understanding of the entire construction process and concrete skills in:
Construction documentation, development, and administration
Specification writing and enforcement
Product research and sourcing
Communication with the design and contracting teams
Here are just a few ways you, your company, and your customers benefit from the CSI certification:
You
Recognition throughout the industry of your education, knowledge, and experience with construction documents
Career advancement potential
Contribution to the development of more effective documentation processes and practices, which will keep you out of court or will stand you up in court
Greater confidence in your authority and responsibility as part of a project delivery team
Your company
Increased staff loyalty and productivity
Set benchmarks for hiring and promotion
Cost-effective professional development for your team that trains them to work from one body of knowledge
You, your company, and your customers
Fewer change orders
Increased likelihood of projects delivered on time and on budget
Collaboration with a knowledgeable, trusted resource
CSI offers the CDT®, CCCA®, CCS®, and CCPR™ certification examinations twice annually, in spring and fall. Early Bird Registration for the Spring 2023 exam cycle opens February 1, 2023 and runs until March 3, 2023. Find out more about each certification and how you can invest in your future at www.csiresources.org/certification/exam-registration.
CSI Connect community discussion: Recruiting young specifiers is a hot topic
The CSI Community Connect Forum is the go-to resource where you can connect with AECO peers in real-time, keep up on current events, get informative professional insight, and share interesting information about yourself.
Currently, there are three conversations discussing how CSI, the AECO industry, and individual firms can recruit new talent and appeal to a larger demographic of the emerging workforce.
Endnotes:
[Image]: https://www.constructionspecifier.com/wp-content/uploads/2023/01/dreamstime_l_42985404.gif
Source URL: https://www.constructionspecifier.com/csi-jan-2023-news-and-notes/
---