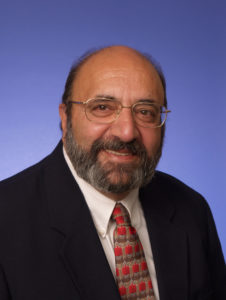 The Northwestern University Department of Civil and Environmental Engineering External Advisory Board has appointed a new member: Robert Kudder, PhD, SE, F.ASTM, a principal of Raths, Raths & Johnson (RRJ).
This 12-member board advises the department on relevant matters—including its educational offerings, research activities, and plans for student recruitment—using the expertise of senior engineering professionals, school alumni, and industry/academic liaisons.
Kudder possesses 44 years of experience in structural forensics and building enclosure performance, as well as degrees in philosophy and science in civil engineering, both from Northwestern. A member of CSI's Chicago Chapter, he also has consulting experience with building science, water leakage, testing, repair design, and expert witness testimony, and speaks and publishes on wall systems, condensation, and quality assurance. He will serve on the advisory board for three years.
Notably, Kudder also served as chair of the ASTM E06.55.15 task group, which developed ASTM E2128, Standard Guide for Evaluating Water Leakage of Building Walls. He has been both a participant and a chair of ASTM international symposia discussing building wall performance issues, and is an ASTM Fellow.