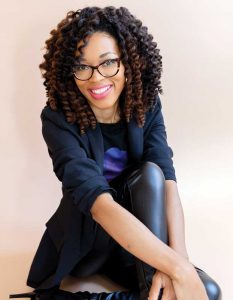 Register Today! The 2023 national conference agenda is now available
It's that time of the year. Get ready to become a master of change at the CSI National Conference 2023: October 4 to 6, in Minneapolis, Minnesota.
There are still spots available for this exciting, timely, career-enhancing event. Attendees will get a firsthand look at how organizations are effectively leveraging relationships and tapping into the fullest contributions of diverse stakeholders and realizing greater success.
Diversity, equity, and inclusion (DE&I) advocate Dr. Brandi Baldwin, the CEO of Millennial Ventures, will be on the main stage in Minneapolis to tell you how in her keynote address, "Leveraging Diversity, Equity, and Inclusion for Business Results."
Baldwin's business success has afforded her an opportunity to speak at more than 200 companies both nationally and internationally to share her unconventional insights regarding the future of work, leadership, diversity, and inclusion. Her client list boasts companies such as Google, Fast Company, Comcast, Discover, Salesforce, and the federal government.
She is also setting the record straight about DE&I on her "Diversity & Confusion" podcast, hosting cutting-edge content on DoctorBrandi.tv, and has authored two books, Put in Work and Authentic Ally, which organizations purchase to support their employee development efforts.
So, what does this mean for the future of the construction specifications industry? You will have to be there to find out.
Check out the entire education agenda and reserve your place at this once-a-year event by visiting www.csiresources.org/2023nationalconference/schedule/october-4.