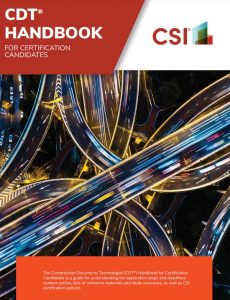 Earn Your CDT—Three Essential Resources to Help You Succeed
Earn your CDT this year and prove your mastery of construction communication, and documentation.
The CDT certification provides a comprehensive program of study for anyone seeking to enhance and demonstrate knowledge of writing, interpreting, enforcing, and managing construction documents.
The CDT exam cycle is now open. Visit www.csiresources.org/certification/overview to book your spot as registration closes May 20, 2022.
"Having this certification is one of the first steps in being an official specifier," says Melissa Giles, who earned her CDT in 2021. "I thrive for knowledge. I felt this certification would not only give me that knowledge, but also the initials that say I do. The CDT certification is something I will take with me throughout my entire career."
The following are three essential resources to help you earn your CDT this year, all of which are available through CSI's bookstore at www.csiresources.org.
 1. CDT Candidate Handbook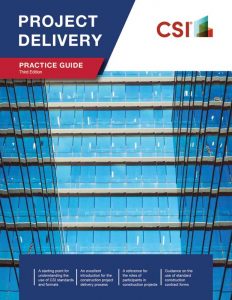 The CDT Handbook for certification candidates is a free resource and your starting point toward becoming a CDT. It contains pertinent information regarding candidate requirements, application procedures, knowledge domains, source materials, study resources, and CSI certification policies.
2. Project Delivery Practice Guide (PDPG)
The primary resource document for CDT certification, the Project Delivery Practice Guide 3rd Edition (PDPG) conveys information on the knowledge domains that form the foundation of the skills and knowledge tested by the CDT examination.
3. Project Delivery Study Workbook
The Project Delivery Study Workbook comprises interactive self-assessments, learning activities, and case studies to enhance your learning experience as you prepare for the CDT certification examination.csiresources.org/learning/msr.