CSI Northwest and West Region Conference comes to Seattle this month
May 5, 2017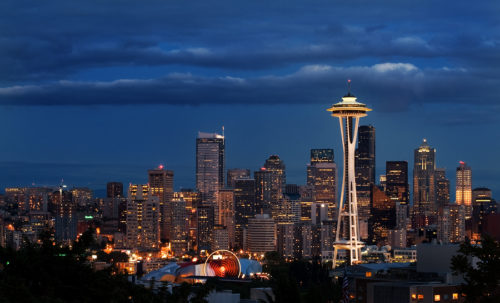 The 2017 CSI Northwest+West Bi-region conference is coming to the Sheraton Seattle Hotel from Thursday, May 18 to Saturday, May 20.
Hosted by CSI's Puget Sound Chapter, the conference has been specifically designed to provide the commercial building team with practical product and education solutions. It boasts a trade show, special events, networking opportunities, and more than 30 accredited technical sessions on topics ranging from material science and construction management to sustainability and best practices for concrete. (American Institute of Architect/Continuing Education System [AIA/CES] Learning Units [LUs] and Health and Safety at Work [HSW] credits will be offered, as well as certificates of completion for Professional Development Hours to meet various state requirements.)
Sessions will cover topics such as:
earthquake resistance;
energy-efficient glazing;
Americans with Disabilities Act (ADA) requirements;
air barrier installation;
green-project case studies;
Revit coordination; and
the 'Concrete Renaissance[2]' explored in the January 2017 issue of The Construction Specifier by Christopher Bennett, CSI, Assoc. AIA, and Rae Taylor, PhD.
Further, Cherise Lakeside of Ankrom-Moisan Architects (Portland, Oregon) will lead an interactive session exploring participation in a collaborative approach to architecture/engineering/construction (AEC) issues.
"With over 40 education sessions, a Young Professionals Event, keynote speakers, and fun, the conference will be a must-not-miss event for anyone in the AEC Community," she says. "Add to that the networking with amazing professionals from two entire regions and this conference is golden!"
For more information on registering, click here[3].
Endnotes:
[Image]: https://www.constructionspecifier.com/wp-content/uploads/2017/05/bigstock-night-time-view-3086507.jpg
Concrete Renaissance: https://www.constructionspecifier.com/renaissance-of-roman-concrete-cutting-carbon-emissions/
click here: http://www.psccsi.org/2017-bi-region-conference
Source URL: https://www.constructionspecifier.com/csi-northwest-and-west-region-conference-comes-to-seattle-this-month/
---