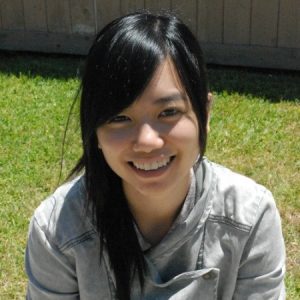 Hana Nguyenky Shares How She Earned CCS and CCCA
Congratulations to Hana Nguyenky, CDT, of VMDOArchitects, who earned her CCS and CCCA during the recent certification window. Here, Hana shares what led her to a career in the architecture, engineering, construction, and owner (AECO) industry, and how she was able to earn two new certifications at once.
How do you expect these certifications—and the knowledge that comes with earning them—will impact your career?
I have come to understand I love to know stuff. I love to read and learn for the enjoyment of knowing more. This love for knowledge is not limited to my professional career and industry knowledge, though the more immediate drivers in my life are career oriented. Now I have obtained certifications showing I have the baseline knowledge, and can achieve knowledge, I would like to continue to not only build upon this, but to also implement it and pass it on. At the time of writing this, I have taken and passed three of my six architecture registration exams. Once I have successfully become a licensed architect, I would like to volunteer my time to teaching others.
One of my life goals is to make knowledge more accessible to those who want it and to those who may not know they want it. Soon, I would like to teach at various levels. A near future goal of mine is to do research. I still greatly enjoy the experimentation and development process of ideas. As I gain more practical experience, I want to conduct informed research that will in turn inform my practice.
My current and main volunteer work with the virtual networking platform Emerge AEC is one way I am achieving this goal. I have unconsciously dubbed myself the "collector of knowledge" for this group, which focuses on improving communication between emerging professionals in this industry. The work I'm doing with Emerge AEC has given me access and ability to share knowledge in ways I did not think I would be able to do this early in my career.
There is still time to register to earn one of these valuable certifications and showcase your professional expertise. Registration for the fall exam dates closes November 30, 2022.