In December 2022, the Council on Tall Buildings and Urban Habitat (CTBUH) named Skidmore, Owings & Merrill (SOM) the number one architecture company for 2022.
Twenty-three SOM-designed towers in cities ranging from Chicago to Shenzhen, China, made it to CTBUH's book, World's 118 Tallest Buildings, which also reflected its conference's theme of "Tall Excellence: Seeking the Ideal in Vertical Urbanism."
At the conference, SOM's principal Luke Leung also shared Urban Sequoia, an updated proposal to design buildings using existing technologies to achieve zero emissions and absorb carbon over their lifespan.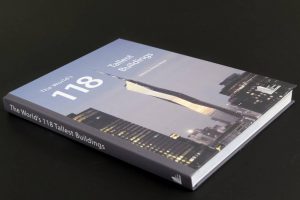 SOM's research on "responsive tendon patterns" was also recognized at the CTBUH Awards in the innovation category. Enabling the use of a concrete framing system with lower embodied carbon than traditional systems, this research has the potential to be applied widely in building construction.
At the conference, the participants also got to tour a recently completed project by SOM, 800 Fulton Market, located in Chicago, for the client Thor Equities—a building recognized for creating new benchmarks for smart and sustainable office buildings.