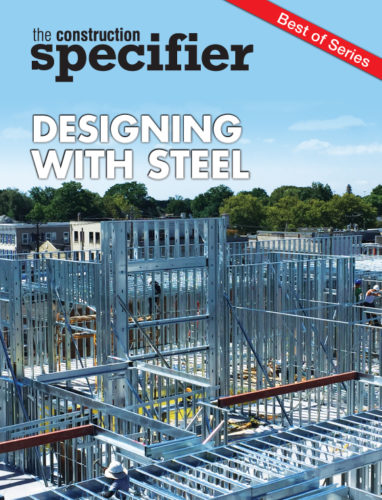 The marriage of shape and sound are used to create world-class acoustical experiences inside the New World Center, designed by Frank Gehry, and the Kauffman Center for the Performing Arts, designed by Moshe Safdie.
Billowing clouds, curved ceilings, and swooping lines all have dramatic impact on the way concertgoers experience sound. Both architects relied on the use of curved surfaces to diffuse sound and to create the distinctive appearances—each with dramatically different visual results.
Gehry chose to expose the curved elements, enclosing them in a glazed box that allows passersby to glimpse the flowing interiors. Safdie used giant curves to define the shape of his building, composed of two symmetrical half shells of vertical concentric arches, which perch on a magnificent site overlooking the city. However, in both cases, the ability to interpret the acoustician's nuanced instructions to exacting perfection was the key to creating an acoustical masterpiece in two of the United States' most important symphonic institutions.
In the latest edition of a series of free, downloadable e-books, an article from the pages of The Construction Specifier deconstructs the delicate balance between shaped walls, curved ceilings, and sound—principles that can apply in any performance space. To get your copy of "Designing with Steel," visit https://www.constructionspecifier.com/ebook/marinoware-designing-with-steel-e-book.