Cushing Terrell architects take the reins in new senior positions
by arslan_ahmed | September 12, 2022 2:15 pm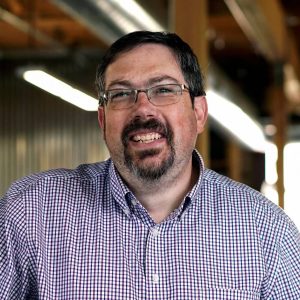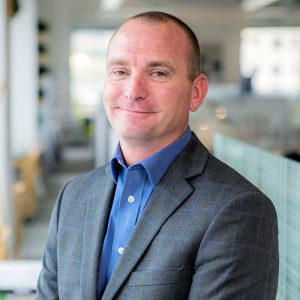 Josh Hersel, NCARB, and Shawn Pelowitz, AIA, LEED AP, DBIA, recently promoted to associate principals at Cushing Terrell, will bring their ample experiences in residential, commercial and hospitality design, and U.S. military and government agency design respectively, into planning and managing the multidisciplinary design firm's future.
Josh Hersel (left), previously serving as director of the firm's residential design studio, now leads the firm in transformative multifamily and mixed-use projects as the new associate principal. He has been with Cushing Terrell for 17 years, and in addition to residential projects, he has expertise in commercial and hospitality design work, melding best practices from across these markets into his current work.
"With long-term comprehensive planning and strategic partnerships, we can realize projects that foster community and enhance the places we live, work, and play," Hersel said. "We want to help create destinations that bolster local businesses while ensuring equitable urban development that is responsive to context and leverages adaptive reuse opportunities."
Shawn Pelowitz (right) had been the director of the firm's government design studio. In his new role as associate principal, Pelowitz will bring 30 years of knowledge and learnings gained while working for the U.S. military and government agencies across the globe. He knows well how government agencies operate and how to best support them through design. He has been with Cushing Terrell for seven years, during which time he not only co-led the government group, but also established the firm's office in Minneapolis, Minnesota—creating a team and building a client base.
"When it comes to serving as an associate principal for the firm," Pelowitz said, "I want to leverage what we do best, but also bring a new dimension to our work, entering new spaces and finding new ways to bring our multidisciplinary talents to clients. I'm passionate about leveraging efficient processes and data-driven design to understand history, context, and future needs so we can free up our creative energies to be innovators in the design world."
Endnotes:
[Image]: https://www.constructionspecifier.com/wp-content/uploads/2022/09/AA_CushingTerrell_2.jpg
[Image]: https://www.constructionspecifier.com/wp-content/uploads/2022/09/AA_CushingTerrell_1.jpg
Source URL: https://www.constructionspecifier.com/cushing-terrell-architects-take-the-reins-in-new-senior-positions/
---