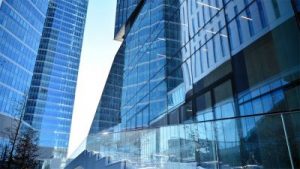 The pace of demand for architectural design services expanded drastically from February to March, according to the American Institute of Architects (AIA).
AIA's Architecture Billings Index (ABI) score for March was 58, up from 51.3 in February. Any score above 50 indicates an increase in billings. During March, scoring for new project inquiries and design contracts expanded, posting scores of 63.9 and 60.5, respectively.
Key ABI highlights for March include:
Regional averages for the South (57.2), Midwest (56.2), West (54.0), and Northeast (46.3).
Sector index breakdown of mixed practice (58.2), multi-family residential (57.2), commercial/industrial (55.3), and institutional (50.5).
The regional and sector categories are calculated as a three-month moving average, whereas the national index, design contracts and inquiries are monthly numbers.
"The spike in firm billings in March may reflect a desire to beat the continued interest rate hikes expected in the coming months," says AIA chief economist, Kermit Baker, Hon. AIA, PhD. "However, since project backlogs at architecture firms have reached seven months, a new all-time high, it appears firms are having a difficult time keeping up with this uptick in demand for design services."