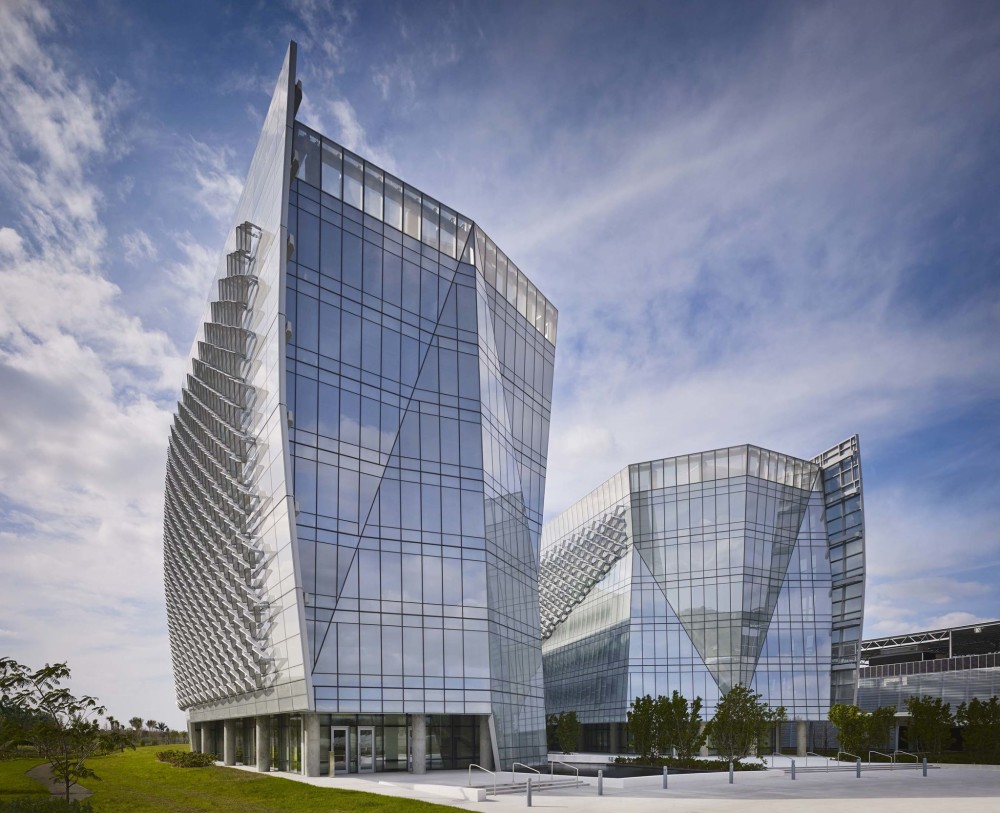 The Design-Build Institute of America (DBIA) celebrated excellence in design-build by awarding projects from across the country.
During the Design-Build Conference and Expo awards dinner in Denver, Colorado, DBIA's panel of industry experts named 26 winners of National Award of Merit in 10 categories. One project from each category also won a National Award of Excellence in architectural design, engineering design, process, or teaming, and one received 'project of the year.'
"This year's awards competition distinguished itself by the strength of the field," said DBIA's CEO, Lisa Washington. "The jury's difficulty in choosing winners demonstrates how much design-build expertise has expanded since we started the awards program in 1996. The winners are exemplary examples of 'Design-Build Done Right.'"
The Benjamin P. Grogan and Jerry L. Dove Federal Building in Miramar, Florida, was named 'project of the year,' and also won excellence in process architectural design, and federal/state/municipal awards. The 35,582-m² (383,000-sf) building operates as a Federal Bureau of Investigation (FBI) campus. It was delivered on time in 25 months and cost $157,200,728, which was on budget. Designed by Gensler, Krueck and Sexton, the building is an iconic structure capable of withstanding security threats.
"Despite change orders that would have added four months to the substantial completion date, the project was delivered on schedule due to the collaboration between team members," said Washington.
Other National Award of Excellence winners include:
● I-485 outer-loop projects (Charlotte, North Carolina)—engineering design and transportation;
● St. Jude Medical Center Northwest Tower (Fullerton, California)—teaming and healthcare;
● County of San Diego, California, Waterfront Park and Parking Structure—civic/assembly;
● Mission Hall: Global Health and Clinical Sciences Building (San Francisco, California)—commercial/office;
● YMCA Student Centre at the University of Washington (Tacoma)—education;
● U.S. Cold Storage Distribution Center (Covington, Tennessee)—industrial/research;
● Old Main renovation at University of Arizona (Tucson)—renovation/restoration; and
● Lawton Valley and Station Number 1 Water Treatment (Newport, Rhode Island)—water/wastewater.