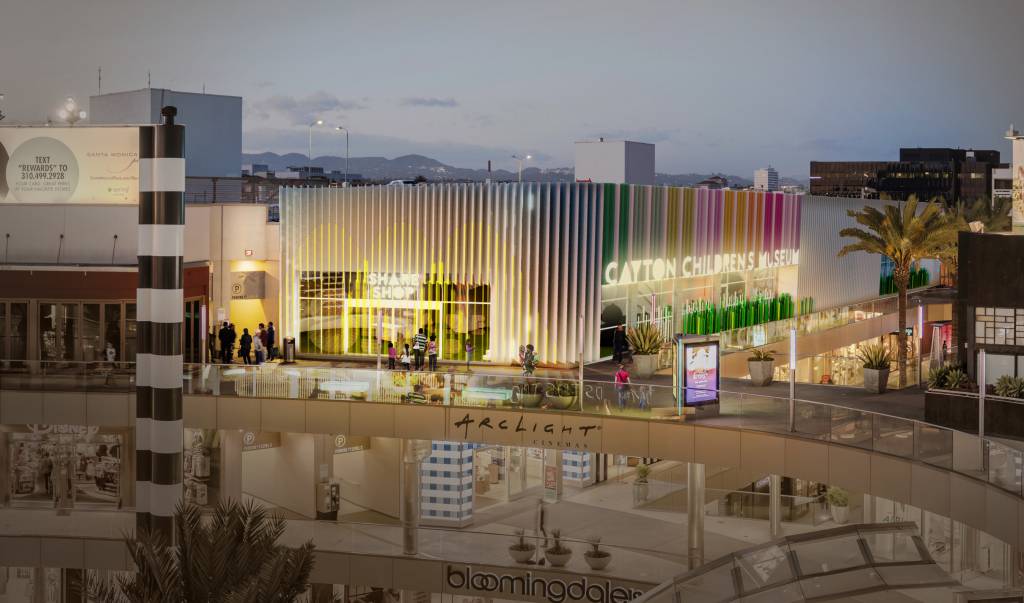 R&A Architecture + Design and S2 Associates have been named design architect and exhibition designer, respectively, for Santa Monica's new Cayton Children's Museum, reports ShareWell, the museum's Los Angeles-based nonprofit operator.
"Our mission is to create an experiential and fun environment where children will learn community values and social responsibility through play, and we have engaged some of the most talented experts in the fields of architecture, interior design, and exhibition design to help us realize this vision," said Esther Netter, ShareWell CEO.
The expanded facility will replace ShareWell's existing Zimmer Children's Museum. Cayton's Children Museum will be located at Santa Monica Place in a 1951-m2 (21,000-sf) facility, which doubles the museum's current exhibition space and is able to accommodate an expected 300,000 visitors annually. The new location will house an expansive exhibition space, as well as an art studio, workshop rooms, a gift shop, and administrative offices.
The building's design aims to bring discovery-play indoors, prioritizing visitor exploration and active participation. The museum's mission is to encourage a hands-on and creative learning model, which stimulates creativity, imagination, and collaboration amongst children and their families.
"The Cayton Children's Museum prioritizes the power of values-based play," said Shawn Gehle, R&A's design principal leading the project. "At every level, the physical space, exhibits, and environmental graphics are designed to awaken the visitor's innate curiosity and deliver awesomeness. The result is a 21st century children's museum for exploration and discovery."
Cayton Children's Museum is slated to open in November 2018.