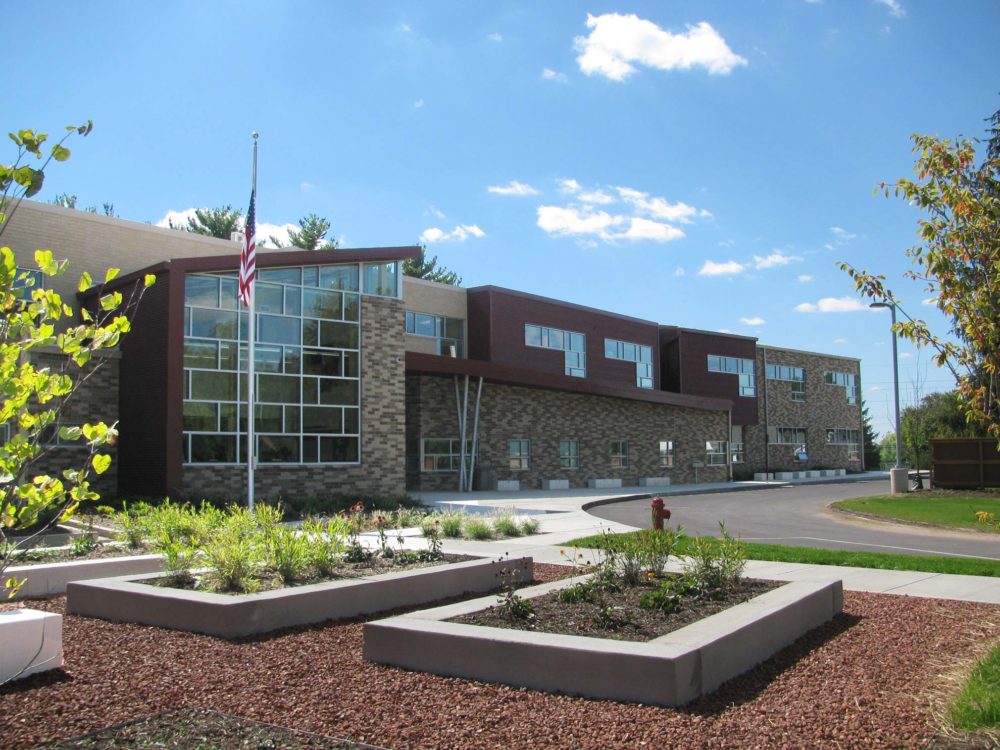 Where lifecycle considerations are critical, masonry construction is an attractive option for the entirety of a structure. For schools, in particular, it remains a go-to material. Buildings serving kindergarten through 12th grade are required to have long lifespans, frequently being expected to last a century or more. They also need to withstand a certain amount of abuse.
Masonry is a relatively impervious substance and it offers a competitive cost, especially factoring in the life of a structure and low maintenance budgets. Additionally, masonry provides mold resistance, high thermal mass, and fire protection. Architectural masonry units are produced in a wide range of shapes, sizes, colors, and textures, so construction can result in attractive building designs.
Multi-story student housing also commonly employs masonry construction, although changes in campus housing trends are shortening the expected lifespans of these structures. Updated housing can be a real selling point for an institution of higher learning, especially in today's competitive market, so cheaper materials may be chosen with the intent to achieve greater flexibility for future renovation or even to tear down the facility in the comparatively near-term. However, the same benefits of masonry making it attractive for schools also deem it desirable for student housing design.
When used in schools and dormitories, masonry often provides the load-bearing structure and is the main element of the building façade. This means, in addition to providing designers with a serviceable material option, it becomes a prominent design element. In addition to the availability of aesthetically pleasing architectural masonry units, the building method offers a great deal of design flexibility. However, it also has limitations. Building with masonry has the best outcomes when construction material choices and constraints are considered at a project's outset.
For more on this topic (and other Division 04-related stories), download the free Beyond Bricks & Mortar: A Guide to Masonry e-book at http://www.constructionspecifier.com/hb-beyond-bricks-and-mortar-ebook.