by Norman F. Jacobs, Jr.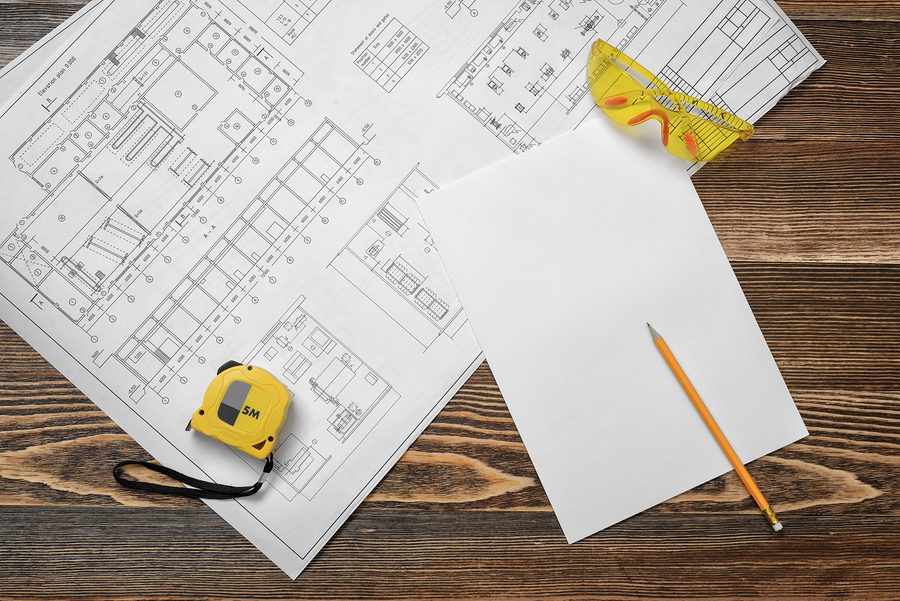 Project management science has advanced considerably in the last 50 years. Many sophisticated tools and processes employed by the project management community are products of the last decade, and their development continues today at a brisk pace. For project control professionals (i.e. project managers), this development has been both exciting and challenging. The migration of network-based scheduling programs from office computers to jobsite tablets has created abundant opportunities to support the project management team. With the power of these systems right at the project manager's doorstep, it seems job success should be guaranteed—but is it?
It is important for project managers to be aware of any software with 'bugs' or other difficulties in the program, not letting a software package void the logic of the CPM schedule. An effective planning, scheduling, and control system cannot be established simply by buying and implementing a software package—the project manager should manually draw the CPM schedule network diagram, showing the logic and dependencies of all activities before he or she inputs work breakdown structure (WBS) activities.
As well, professionals should not forget any project control system requires meticulous documentation, and coordinating contracts is key. This means ensuring clauses are consistent in all contracts into which construction parties enter. Contractors should ensure the complete scope of work for a particular trade is passed down to the subcontractor for the trade and specification division involved. This becomes more difficult when a trade is split between two subcontractors, or when the contract is for interrelated work, although most contractors are fairly meticulous in matching the scope of work between contracts with detailed coordination. However, coordinating contracts does not end here—there are also insurance requirements, notice provisions for extra work, timing of documentation for payments, and dispute clauses to consider. Building information modeling (BIM) can also be used to coordinate construction contract documents, and to integrate mechanical/electrical/plumbing (MEP) drawings with architectural and structural drawings.
It is easy to understand how a mismatch between contracts can happen. The standard practice of most general contractors is to use one type of subcontract form for all projects. This assures repeat subcontractors nothing has changed, makes it easier for project managers to know the subcontract, and saves negotiating new language every time.
This article, the second in a four-part series, delves into some of the documents crucial to the project management process and how they can be used to minimize risk.
Specifications and subcontracts
All contract parties must examine MasterFormat Divisions 02 to 16 of the specifications. These are the portion of the contract documents consisting of written requirements for materials, equipment, systems, standards, workmanship, and project performance. They are the part of contractor and subcontractor contracts outlining which part of the project is the responsibility of each different subcontractor.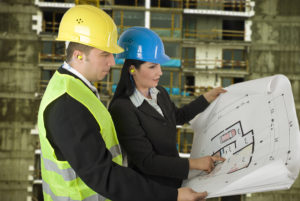 Project managers must manage all subcontractors, as they comprise a major part of most construction jobs. Some general conditions even require a list of subcontractors be approved by the architect and owner before awards are granted. Given subcontracting now represents as much as 80 to 90 percent of some projects, it is extremely important for the project manager to effectively manage this diversified effort, not overlooking coordination of subcontractor submittals. Subcontractors should be involved in all critical path method (CPM) activities, and when it is time to draft subcontracts, the project manager must ensure they have reviewed any notes on drawings, including them in the scope of work for the project.
A project's specifications also usually list relevant standards; at times, the architect may also require the contractor to list onsite standards. It is critical project managers know what effect these standards may have on the specifications.
Relevant standards may include those from ASTM, or 'material-specific' entities like American Concrete Institute (ACI), American Institute of Steel Construction (AISC), and American Society of Heating, Refrigerating, and Air-conditioning Engineers (ASHRAE).
The project manager should check all standards to see they are compatible with other contract documents.
Each project may also have different building codes to follow. Therefore, the project manager should be familiar with any such codes in the geographic location of his or her project. Generally, these codes are intended to be applied by architects and engineers, but they are also used for various purposes by safety inspectors, environmental scientists, real estate developers, contractors, insurance companies, and facility managers.
Finally, it is important to remember the owner is responsible for all notes, plans, and specifications—in AIA A201, General Conditions of the Contract for Construction, the owner warrants the accuracy of all contract documents. It is also best to check whether any addendums have been issued that may change notes on the drawings. Such notes should be studied by the project manager to determine whether they conflict with specifications—sometimes, these may even become specifications. After the project manager examines the notes, if there are questions, he or she should send an RFI to the architect requesting clarification.