Cost management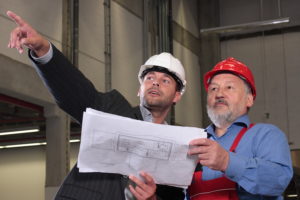 The project manager is expected to check the schedule of values against the original cost estimate to ensure all spending is categorized correctly. At each monthly billing, the contractor may bill for materials stored offsite. Project managers should ensure the contract allows for this payment, and that these offsite materials are stored in a bonded warehouse and covered by adequate insurance, with the owner named as additional security. The schedule of values documents project the cost to date.
The project manager must also check each insurance policy for exclusions, and know where risk has been moved from one contract party to another. He or she should have a lawyer critique all insurance policies and provide knowledge of any sections in need of monitoring. It is important to take the time to study and examine A201-1997 11.2, "Owner's Liability Insurance," and 11.3, "Project Management Protective Liability Insurance," as well as 10.3, "Hazardous Materials," at 10.23, and to check builders risk insurance.
Contracts and indemnification clauses
Under A201-1997, section 10.3.3, all contract parties must study indemnification and obligations to hold harmless. Specifically, the owner shall indemnify and hold harmless other contract parties.
Indemnification can be viewed from the perspective of worker safety and avoidance of accidents, with an emphasis on its exculpatory aspects. However, escaping liability and the associated consequences can sometimes create problems if indemnification provisions are abused. This is particularly true with the broad form or intermediate form, which can exculpate the indemnities from wrongdoing or negligence.
The astute project manager should be aware contract indemnification provisions are statutory. They require interpretation by an appropriate legal counsel with knowledge of indemnification statutes for either the client's specific geographical area or the area the proposed construction project will be built. Problem avoidance requires adequate documentation.
Prudent project managers will study the responsibilities of the architect, owner, and contractor to the contract documents, carefully critiquing AIA A201 as well as all specifications and plans. Then, it is best to examine any supplementary conditions and general requirements to see if they conflict with other specifications.
The Spearin Doctrine can be consulted for a sense of the owner's obligation to the plans and specifications. United States v. Spearin, 248 U.S. 132 (1918) is the central case at the U.S. federal level regarding the effect quality of contract drawings has on a project. In this case, the court held the owner has the obligation to provide accurate drawings of sufficient quality to allow the contractor to build the project effectively. The contract drawings and specifications must aid rather than hinder the contractor in the performance of the work.
In the next installment, this author delves into strategies for offsetting construction claims.
REDUCING PROJECT COST
Value engineering—a systematic approach to obtaining optimum value for every dollar spent—may help project managers reduce project cost. Through a system of investigation, unnecessary expenditures can be avoided, resulting in improved project value and economy. The value engineering approach is a creative analysis effort concerned with the elimination or modification of anything that adds cost to an item without adding to its function. During this process, all expenditures related to construction, maintenance, operation, replacement, or similar tasks should be considered. By employing creative techniques and technical information on new materials and methods, project managers can develop alternative solutions for specific functions.

Unlike cost-cutting by simply making smaller quantities of something or using fewer or cheaper materials, value engineering analyzes function or method by asking such questions as:
what a component is;
what it does;
what it must do;
what it costs; and
what other material or method could be used to do the same job.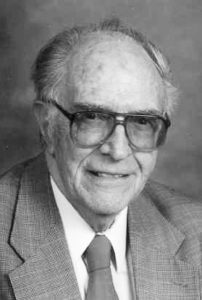 Norman F. Jacobs Jr. formed Jacobs Consultant Services in 1981 to provide a variety of construction services including cost management, schedule control assistance, project management, and claims preparation and negotiation. Prior to this, Jacobs provided design-build, construction management, and general contracting services for other thirty years, in a variety of capacities ranging from estimator to president and board member. He has chaired Virginia's Associated General Contractors (AGC) Documents Committee, has presented seminars on construction legal subjects with the Virginia Bar Legal Committee, and is a past president of the CSI Richmond Chapter. Jacobs can be reached via e-mail at JCSCPM@aol.com.