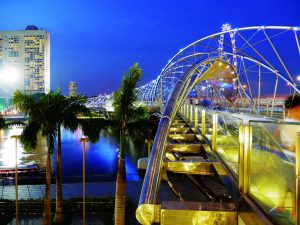 The Construction Specifier's series of sponsored e-books continues with an exploration of the capabilities of steel in construction, from pedestrian bridges to floors, façades, and high-rises.
The newest volume in this series of free, downloadable e-books discusses topics ranging from composite steel floors to the implications of choosing steel for Leadership in Energy and Environmental Design (LEED) projects.
This curated collection of magazine articles also includes tips for specifying duplex stainless steel alloys and a case study of how a Chicago skyscraper uses high-strength steel to overcome the challenges of a small, narrow base.
With case studies, details on material selection, and how-to texts, this collection of technical articles is a key resource for specifiers and architects. Download the "Exploring Steel Structures" e-book in two different formats—pdf or digital edition—by visiting https://www.constructionspecifier.com/ebook/new-millennium-exploring-steel-structures-e-book/