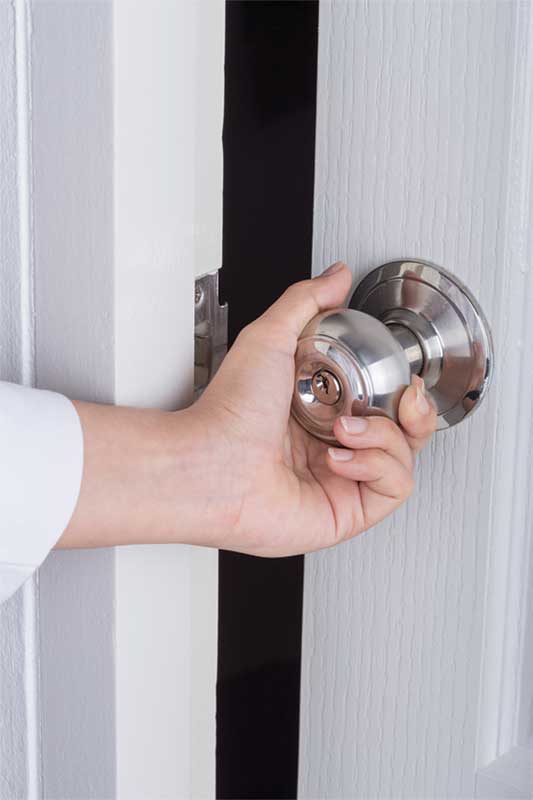 Installation issues
No matter how detailed the specifications or how high-quality the materials, a product can offer no protection against improper installation. Using the wrong gaskets or cutting them too short, extending a door bottom too far into the perimeter seal, and allowing edges that do not line up are all common mistakes that compromise system performance and promised sound ratings. Specifiers would be wise to include the manufacturer guidelines for installation, along with appropriate product features, to minimize and correct sound-barrier gaps caused by installation mistakes.
When working on jobs requiring higher STC-rated openings, it is 
helpful to rely on the recommendations of leading acoustical consultants. 
These include:
using only engineered systems tested and shipped as units, including doorframes and gasketing;
requiring test reports confirming materials and parts needed to ensure the published rating—because products continue to evolve and can improve dramatically, test results should be no older than five to 
seven years;
stipulating the specified manufacturer components tested for the published rating are supplied with the system; and
including language requiring a field test after installation to validate the ratings as extra insurance.
Code mandates
Acoustical control is rapidly progressing from a consumer demand to a code mandate. In response to a number of studies by the Acoustical Society of America (ASA) and others that document the adverse impact of noise on student learning, some states and jurisdictions have incorporated American National Standards Institute (ANSI) S12.60-2002, Acoustical Performance Criteria, Design Requirements, and Guidelines for Schools, either referenced as part of building code updates or adopted separately. This standard details acoustical performance criteria for learning spaces, requiring a minimum STC 35 rating for classroom doors. It also spells out minimum STC ratings for specific locations and conditions, which will be incorporated into accessibility guidelines under the Americans with Disabilities Act (ADA) in order to accommodate those who are hearing-impaired.
It is important to be aware of other conditions and circumstances that might necessitate effective sound-control measures, even though they may not be code-driven. For instance, sound control has become an increasingly vital security issue for corporations 
and other private entities, as well as military and government facilities. Further, in settings such as houses of worship, doctors' and therapists' offices, and corporate human resources (HR) quarters, there is a significant risk of legal liability if confidentiality cannot be effectively maintained.
Knowledge is key
Given the number of variables that can negate even the most thorough sound-control measures, it is easy to see why providing effective acoustic control continues to be one of the most demanding challenges for door openings. Although proper performance depends on a number of different factors, when installed assemblies fail to deliver the specified 
level of sound control, designers, consultants, 
and suppliers may all share responsibility or even potential legal liability as well as the expense of correcting the problem.
Knowledge and proper training are crucial to avoiding those risks, which is why it is important to know when to turn to acoustical experts for support. Their understanding of the science of sound can help ensure a successful sound-control solution in any facility.
Jerry Heid, AHC, is the national sales manager for Zero International, an Allegion Brand Company. He has worked in the door and hardware industry for 37 years, specializing in gasketing and sound-control products for almost two decades. Heid is also a current member of the Door and Hardware Institute's (DHI's) Board of Governors. He can be reached via e-mail at jerry.heid@allegion.com.