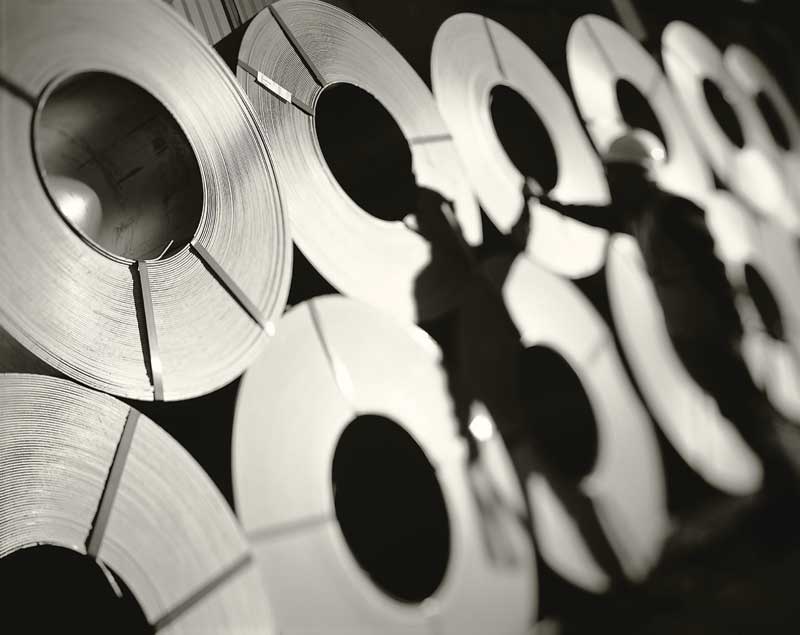 by Michael C. Kerner, FASTM, CDT, CSI
Over the past few years, much has been written and said about equivalent (EQ) coatings for cold-formed steel (CFS) studs. Despite this, or perhaps because of it, there are lingering doubts and misconceptions harbored by some specifiers about these products' performance. However, They are code-approved coatings worthy of inclusion in project specifications.
While previous articles in The Construction Specifier offered an overview of the technology, this piece seeks to dispel any still-lingering misconceptions about EQ coatings in an effort to help specifiers make factually informed decisions on the types of cold-formed steel framing members and their coatings to include in project specifications. (For more on the topic, see the article, "Specifying EQ Coatings for Steel Studs," by Gregory S. Ralph, which was in the April 2015 issue of The Construction Specifier. Visit www.constructionspecifier.com/
specifying-eq-coatings-for-steel-studs).
Misconception No. 1: EQ-coated steel stud framing products are not recognized by IBC.
Simply put, EQ-coated products comply with the International Building Code (IBC)—a point proven in a recent lawsuit. (This is Clark Western Dietrich Building Systems LLC d/b/a ClarkDietrich v. Certified Steel Stud Association, Inc. et al, case 1:2013cv00818, Ohio Southern District Court, decided 2015). Specifiers will find a clear path in the building code for the approved use of these coatings starting with Chapter 25 of the code. This chapter sets forth the requirements for steel framing products used in wall assemblies.
Specifically, Section 2506.2 states in part the materials for wall assemblies "shall conform to the appropriate standards listed in Table 2506.2 and Chapter 35." As shown in Figure 1, Table 2506.2 points to ASTM C645, Standard Specification for Nonstructural Steel Framing Members, as the required building code standard for non-loadbearing steel studs.
What does ASTM C645 require? Section 4.1 of this standard states the requirement for the steel sheet used to create nonstructural steel framing products, while Section 4.2 sets forth the coating requirements for the finished product. Section 4.2 explicitly states members shall have a protective coating:

conforming to ASTM A653, Standard Specification for Steel Sheet, Zinc-coated (Galvanized) or Zinc-Iron Alloy-coated (Galvannealed) by the Hot-dip Process—G40 minimum; or

have a protective coating with an equivalent corrosion resistance.
A G40 coating is a galvanized coating consisting 
of approximately 99 percent pure zinc applied to the base steel sheet utilizing a hot-dipped coating process. This process, in the simplest of terms, involves passing the steel sheet through a bath of liquid molten zinc, adjusting the thickness of the coating, and then drying the coating. An EQ coating is a supplementary coating applied to an already present zinc-based coating on the steel sheet through a process that creates a permanently bonded composite coating. The resulting composite satisfies the requirements of the building code because it provides corrosion protection equivalent to, or better than, a G40 coating.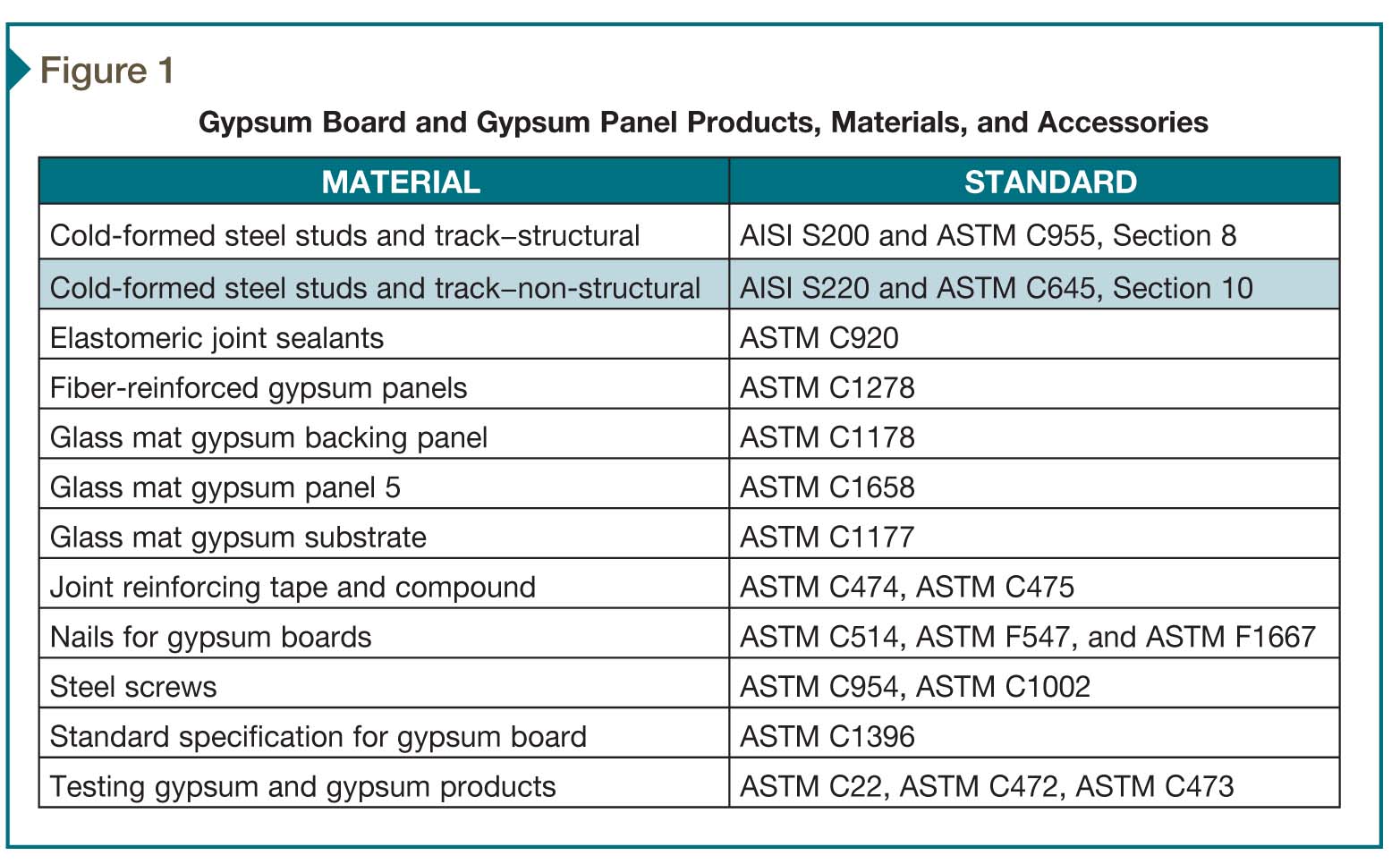 As previously indicated, the requirements for coated finished products are found in the building code. The prevalent code that is in use today, the 2012 IBC, clearly recognizes EQ coatings as compliant through reference to ASTM C645 in Chapter 25. The 2015 version of IBC, which is currently beginning the adoption process (and which will eventually replace the 2012 edition), makes the acceptance of EQ coatings even clearer.
Chapter 25 in the 2015 IBC still references part of ASTM C645, but the path to equivalent coatings now goes through a newly revised Chapter 22 ("Steel"), which now includes requirements for nonstructural steel members. For nonstructural steel members, Chapter 22 cites the American Iron and Steel Institute (AISI) S220, North American Standard for Cold-formed Steel Framing–Nonstructural Members.
It should also be noted Table 2506.2 ("Gypsum Board and Gypsum Panel Products Materials and Accessories") in the 2015 IBC specifies that for nonstructural cold-formed steel studs and track, the standards are AISI S220 and Section 10 of ASTM C645, thus making both Chapters 22 and 25 consistent with each other. AISI S220 unquestionably permits the use of EQ coatings.
Thus, the ASTM and AISI standards now have identical requirements for corrosion protection of nonstructural steel studs—both state nonstructural members utilized in cold-formed steel framed construction must have a protective coating that conforms to ASTM A653 G40 minimum or have a protective coating with an equivalent corrosion resistance. Accordingly, EQ coatings are approved for use under both the 2012 and 2015 IBC.