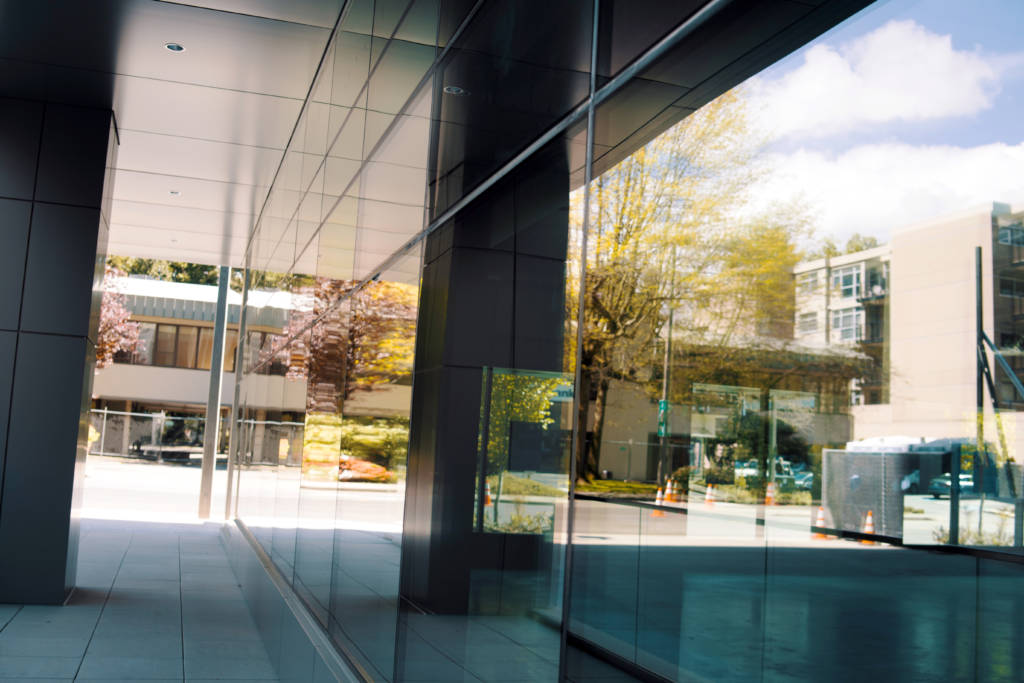 An office tower in Bellevue, Washington, has employed a proprietary curtain wall system at the building's southeastern ground-floor corner and side to enhance both aesthetics and fire protection. Work from LMN Architects and glazing contractor Crown Corr allows the system to both protect building occupants (such as cloud-computing company Salesforce) and maintain its smooth visual appearance.
The system combines fire-resistive-rated glass (i.e. glass that protects against radiant heat as well as flames and smoke) with fire-rated steel frames to provide an overall one-hour barrier—particularly crucial given the office's location in a dense 183 x 183-m (600 x 600-ft) block of downtown Bellevue. The high level of fire resistance afforded by the system decreases the likelihood of the hazard spreading to or even from nearby buildings. (In applications where total glazing area exceeds 25 percent of a structure's wall, the assembly's fire rating can be extended to 120 minutes.)
The silicone-sealed curtain wall requires no pressure plates or caps, and its fire-protection capabilities are further supported by various other products, such as low-emissivity (low-e) and spandrel fire-rated glazing. These also balance and extend the surface area for light transfer, allowing illumination of parts of the building's interior (such as its retail space).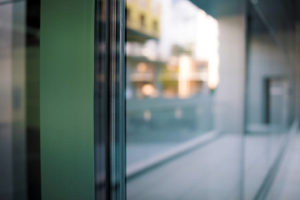 A toggle retention system is also featured within the assembly, but is completely hidden once installed, allowing the curtain wall to uphold its frame-free appearance. This monolithic aesthetic is typical of silicone-glazed (SG) curtain wall systems, and here, it minimizes visual interruption that might otherwise be introduced by the select areas of code-required fire protection.
Fire safety is not the only consideration prioritized by the design team. The assembly is classified and labeled with Underwriters Laboratories (UL), and was air- and water-pressure tested for exterior use to ensure safety. For the tower as a whole, modern technology and apps are employed to create a 'smart' building able to better manage energy consumption, supporting the design target of achieving Gold under the Leadership in Energy and Environmental Design (LEED) program.