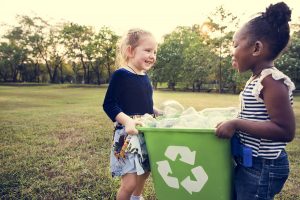 Informa Exhibitions U.S. and the U.S. Green Building Council (USGBC) released the 2017 Greenbuild Sustainability Report, detailing the sustainability strategies and initiatives implemented at last November's Greenbuild International Conference and Expo, held in Boston alongside the ArchitectureBoston Expo (ABX). With an attendance of more than 24,000 visitors, the report shows a waste diversion rate of 90.5 percent, a personal best for the event, in addition to an amassed donation of 11,340 kg (25,000 lb) in second-life building materials.
"We are thrilled to have partnered with ABX," said Lindsay Roberts, the event's group director. "Together we exceeded not only last year's diversion rate, but all previous Greenbuild diversion rates, which is a huge accomplishment for Greenbuild and the events industry. Our hope is that our lessons learned and achievements can be infused across the events industry."
Committed to leading by example, since its 2002 launch the Greenbuild conference has maintained seven long-term objectives for improving the show's sustainability performance:
Move toward a zero waste event
Increase stakeholder education and engagement
Improve sustainable sourcing
Improve performance tracking
Reduce greenhouse gas (GHG) emissions
Positively impact communities
Catalyze the advancement of green building initiatives and sustainable operations within the hospitality industry
The 2017 report details an overview of multiple sustainability strategies executed at the event, including waste diversion, attendee/stakeholder engagement, the sourcing and donation of materials, tracking improvements, and overall community engagement.
To view the report online, click here.