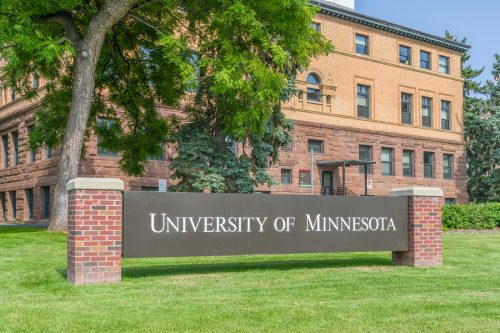 The American Institute of Architects (AIA) and the University of Minnesota are working together on guidelines for architectural firms on best practices in equity, diversity, and inclusion principles, and the ways these values can be applied in the workplace.
Based on recommendations from the AIA Equity in Architecture Commission Report, "Guides for Equitable Practice" will address many issues relating to equality in the workplace, including:
career progression;
work culture;
leadership development;
pay equity; and
talent recruitment.
"The AIA and the University of Minnesota have been developing this partnership for some time because our profession, like others, is not immune from discrimination and harassment by some of our colleagues in a variety of positions of power," said Renée Cheng, dean of research with the university's School of Architecture. "This guide will help firms avoid some of those mistakes and bring their internal operations more in line with the diverse clients and communities they serve."
Development of the guidebook will be a collaborative effort. Cheng leads the University of Minnesota team, along with Andrea Johnson and Nancy Alexander. Meanwhile, AIA Equity and the Future of Architecture Committee will contribute to project leadership and become a critical part of the review process.
The guides will be developed and implemented in three phases. The first phase is expected to be completed in late 2018, with subsequent phases released every six to eight months.
"Though these guides will serve as a vital resource for underrepresented and marginalized architects, it is our hope they will be an asset to the entire profession will utilize," said Emily Grandstaff-Rice, director of AIA's committee. "We are moving toward a more equitable profession and these guides will help us get there."
To read more, click here.