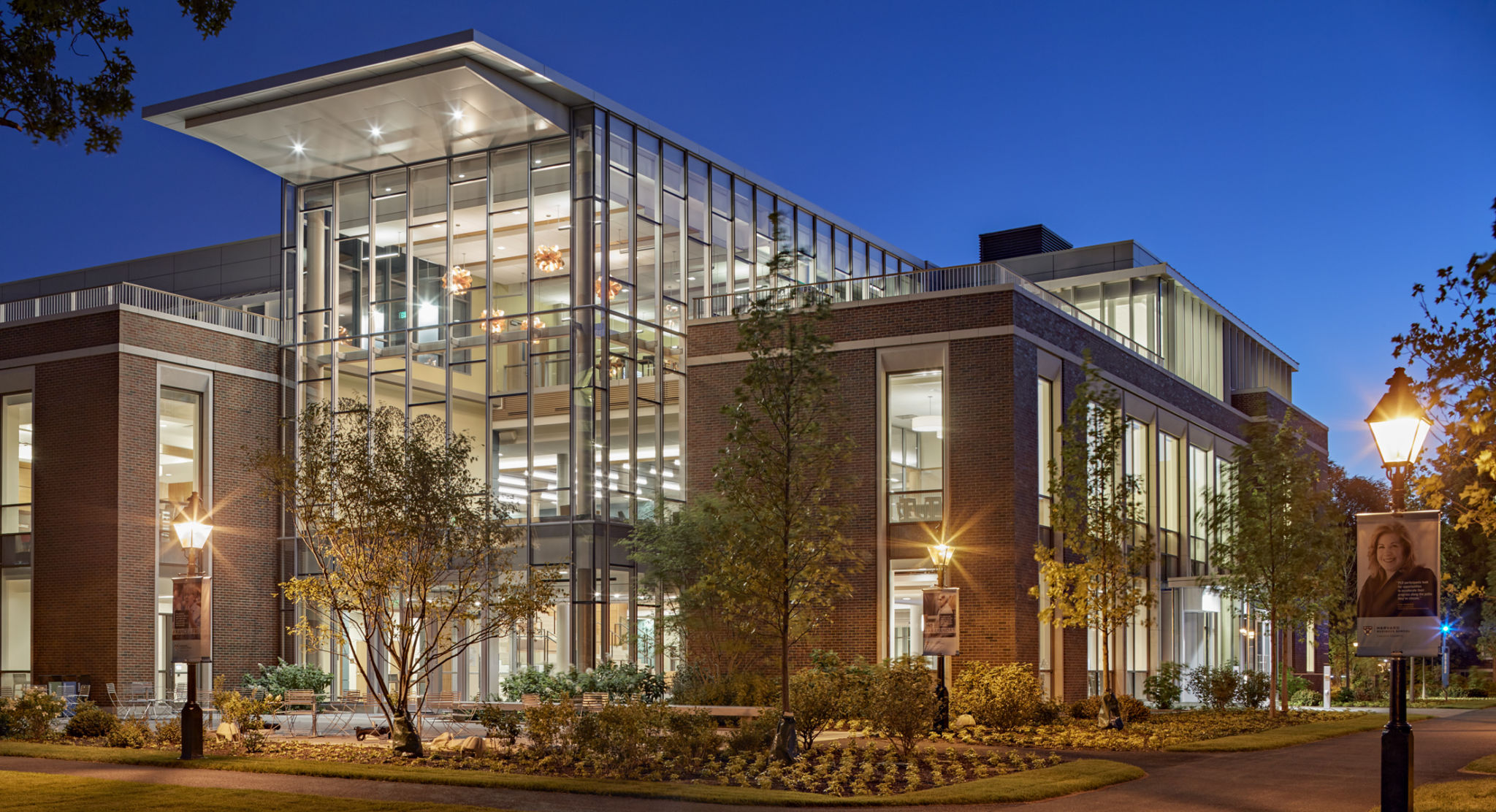 Acoustics were a critical consideration in the design and construction of Harvard Business School's (HBS's) new executive education center. The Ruth Mulan Chu Chao Center, which opened in June 2016, is certified to Gold under the U.S. Green Building Council's (USGBC's) Leadership in Energy and Environmental Design (LEED) program, and is intended to serve as a 'home' to the students and faculty of the school's executive education program. The space is meant to encourage learning and collaboration, reflecting HBS's belief the physical campus has a significant effect on students' learning experience.
The building includes:
a reception and registration area;
classrooms accommodating up to 90 students each;
group rooms;
three 520-seat dining areas, which can be divided into smaller spaces as needed;
lounges and break rooms;
staff offices;
a multi-purpose room;
a roof terrace; and
a multi-story forum known as the Hub.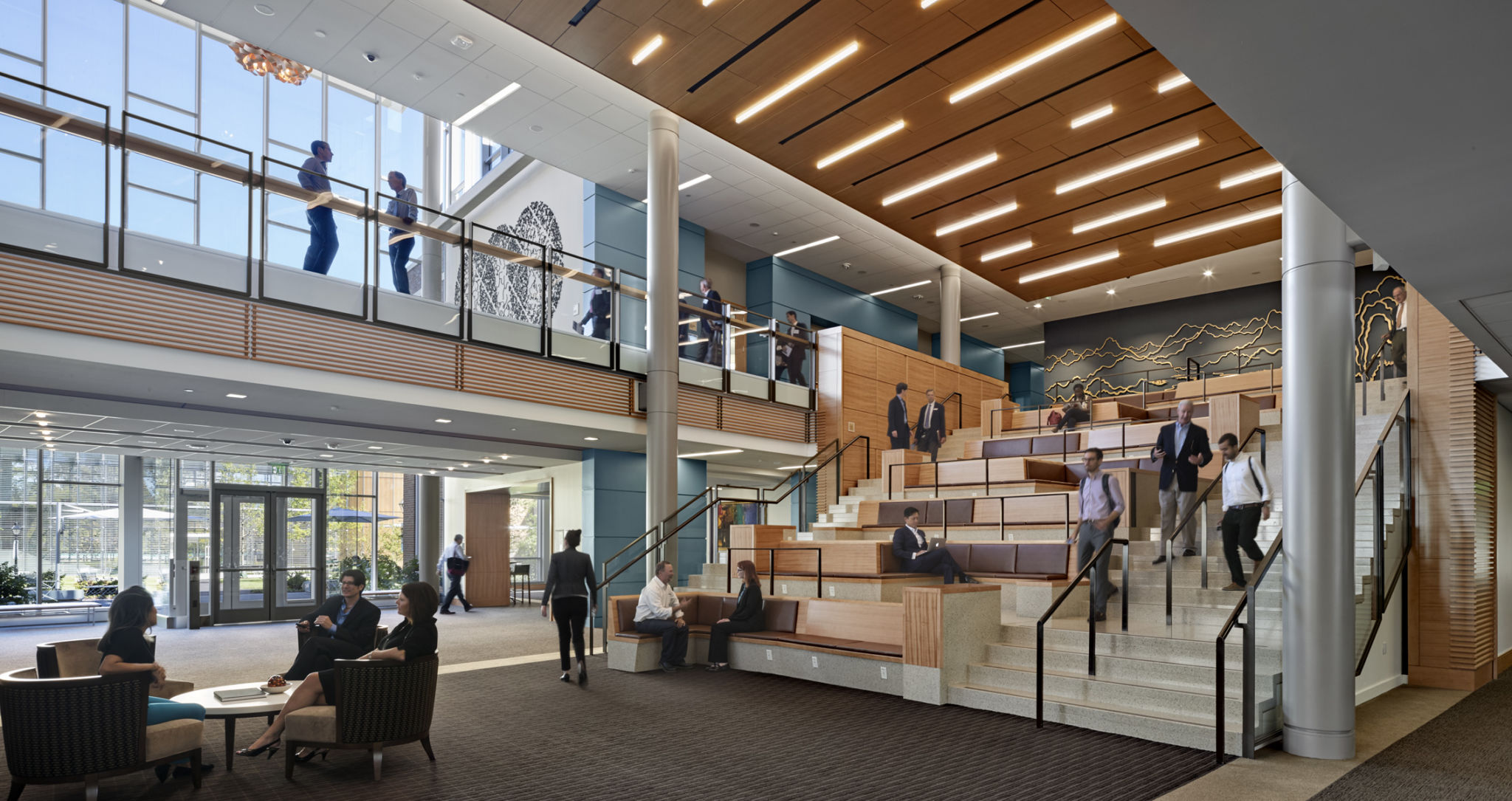 In total, the center comprises 8361 m2 (90,000 sf). It was constructed thanks to a highly collaborative effort between architect Goody Clancy, HBS, and acoustics consultant Acentech, which provided insight not only on general acoustics, but also on how best to control mechanical and HVAC system noise and vibration. For instance, video projectors producing very little noise were installed in classrooms to facilitate the communication that must occur in these spaces.
To this end, the facility's classrooms also feature voice-lift systems and acoustical finishes on walls and ceilings, with smaller conference rooms and gathering spaces treated similarly. The theater-style Hub is designed less restrictively; here, designers allowed for some acoustic variation to encourage collaboration. The dining areas, on the other hand, feature a number of components facilitating sound isolation, such as operable overhead partitions and window glazing upgrades that should prevent infiltration of noise from the loading dock.