Getting It Right
Besides the advanced engineered and manufactured product offerings, today's architects also benefit from pre- and post-construction analysis reports. Technology from advancing energy modeling programs can offer architects insight. The use of these technologies helps to adjust material selections and fenestration opening sizes orientation, etc.
"With that kind of information, you can develop the appropriate technical and physical characteristics of the building," says Lewis. "You begin to understand what the light conditions are, how to provide views for the student environment, and being able to deliver things that are important in an educational environment."
After a project is complete, architects get the privilege to work with some clients to learn whether the preliminary modeling was accurate and becomes a learning or research tool.
"In the past, the tools and public awareness were not as evolved as they are today," says Wernick. "Now we're getting more aggressive about collecting energy performance data from our clients afterwards. We model the projects very carefully and have projections about how much energy was going to be used and how much daylighting can contribute. We are now looking to see how accurately modeling aligns with actual use, because we're really trying to dial into the energy efficiency of buildings to make sure it's as tight as possible. We need to know what worked and what didn't work."
Community Pride
Saugus Middle-High School in Massachusetts, designed by HMFH Architects, was awarded top prize for the 'education design' of the facility. The 25,177-m2 (271,000-sf), $161-million project serves 1360 students in grades six through 12, and incorporates exhibits that honor the town's landmarks, industries, and people.
Daylight floods the school's interior spaces through lightwells and skylights, and an on-site tri-generation plant produces electricity and captures generated heat to reuse for heating, cooling, and hot water. The tri-gen plant also provides emergency and backup power during a power outage on the electric grid. This, along with good daylighting, enhance the resiliency of the building for the community at large.
Daylighting, energy efficiency, and student achievement were all important aspects of the design of the Massachusetts school, just as they were at Kean University, and Johnson CCC. Similarly important is the sense of pride the community feels in new construction. Whether it is a New Jersey college, a Massachusetts public school, or a midwestern community college, a thoughtfully designed new building provides an undeniable emotional lift to the community.
A new building can improve property values, entice students, and attract community attention. Daylighting and its inherent advantages may not be obvious to the public, but an innovative exterior is visible to everyone. It can inspire civic pride and bind a community.
"Ultimately, it's about making sure we have the best learning environment for the students and that the community is getting a building they're proud of and can utilize," says Wernick.
"These are very important buildings that hopefully will be a source of pride for the community. As we saw during COVID, schools are a place where people go to get food, get their technology distributed, and host community and civic events. Schools are helping the future by providing the best environment for educating kids and hopefully supporting communities," says Wernick.
Author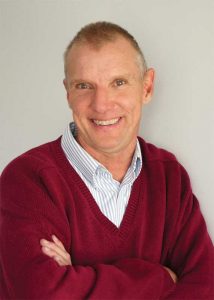 Thomas Renner writes on building, construction, engineering, and other trade industry topics. He is based in Stamford, Connecticut. He can be reached at trenner@catalystmc.com.