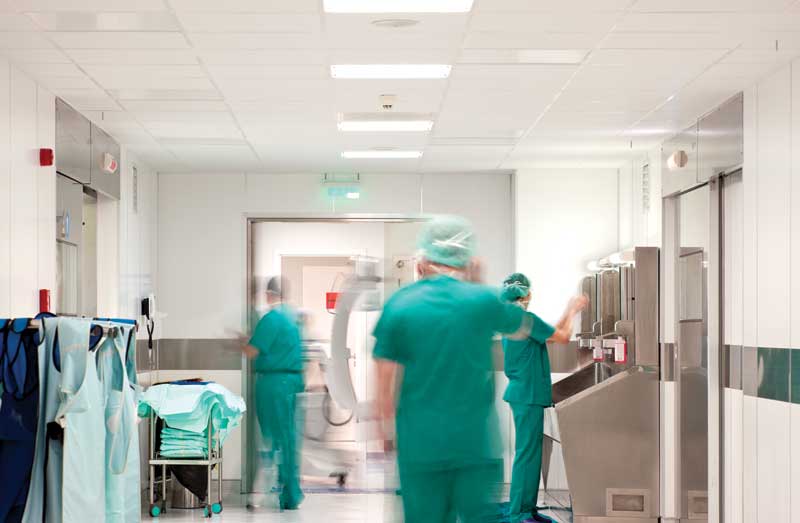 The Builders Hardware Manufacturers Association (BHMA) has addressed the classroom locking issue by proposing a change to the 2018 edition of IBC and clarifying codes already in place. Hopefully, the new language will help educate those who still believe barricade devices are the solution. However, these codes will only go into effect when adopted by a specific state or jurisdiction.
With the BHMA proposal, the 2018 edition of IBC will address school security by including the following:
1010.1.4.4 Locking arrangements in educational occupancies. In Group E and Group B education occupancies, egress doors from classrooms, offices and other occupied rooms shall be permitted to be provided with locking arrangements designed to keep intruders from entering the room where all the following conditions are met:
The door shall be capable of being unlocked from outside the room with a key or other approved means;

The door shall be openable from within the room in accordance with Section 1010.1.9;

Modifications shall not be made to listed panic hardware, fire door hardware, or door closers.
1010.1.4.4.1 Remote operation of locks. Remote operation of locks complying with Section 1010.1.4.4 shall be permitted.
The proposal clarifies:
This code change will require all Group E classroom doors to be lockable from the inside of the classroom preventing entry to the classroom, without the need to open the door. This proposal does not prescribe specifically how the door is to be lockable from inside the classroom.
In the aftermath of the Columbine tragedy in 1999, a 'classroom intruder' function was developed allowing a lock to be secured from the interior of a classroom, while still allowing free egress from the inside and entry from the outside using a key. This type of function is readily available from lock manufacturers at a similar cost as the traditional classroom function locksets.
Additional requirements state the door is to be unlockable and readily openable inside the classroom without the use of a key or special knowledge or effort, as required in IBC Section 1010.1.9, "Door Operations." Subsections of 1010.1.9 include requirements for hardware height and configuration. An additional requirement of this proposal is the classroom door is to be unlockable and openable from outside the classroom by a key or other lock credential.
This proposal balances the challenges of providing protection to students and teachers in schools while allowing free and immediate means of egress at all times without the use of keys, tools, or special knowledge.
Both NFPA 101 and the International Fire Code (IFC) have similar wording under development. These codes will not take effect immediately, and the debate around the use of barricade devices will continue to be controversial long after these codes are implemented.