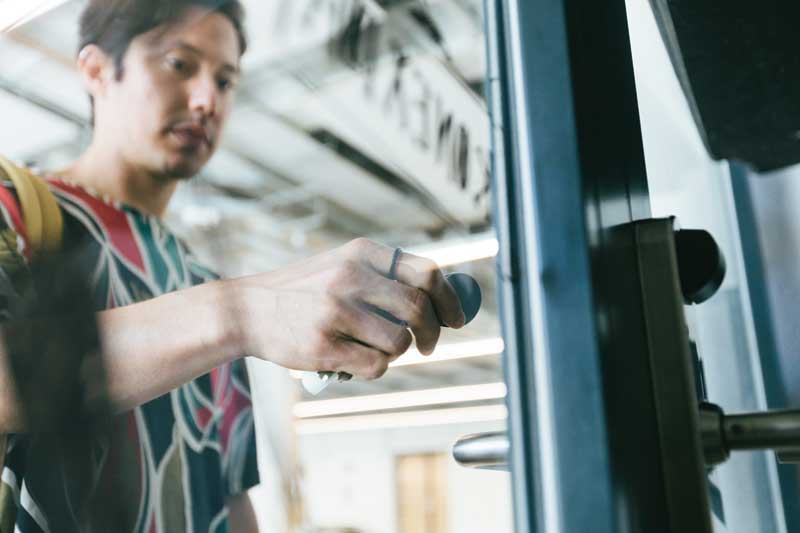 Offline electronic systems
With these offline systems, a portable programming device transfers audit data from the locks to the software, as well as updates the locks with user credentials and calendar information. These systems require the administrator or the maintenance department to visit the individual locks to make any changes, which can be cumbersome as well as time-consuming. In these cases, the lock is the component that 'makes the decision' to allow or refuse a given credential.
Data-on-card systems
These systems provide flexible security by using a credential to transmit data between offline devices and online management systems. All user-related access information is stored on smart credentials (i.e. cards), which act as carriers for the network. This eliminates the need to have wired or wireless locks at every secured opening and drastically reduces the overall cost of the access control system. In these cases, the card has the access rights and tells the offline lock how it should act.
Wireless and hard-wired systems
Wireless and hard-wired systems are used when immediate checking on the openings is needed. They are designed to offer real-time monitoring and control—including, in many cases, lock-down abilities—and are highly recommended for institutional, educational, and commercial applications requiring enhanced levels of security.
The type of credentials should also be considered. Maternity wards, for instance, might prefer a bracelet credential to allow for stronger security for parents and newborns. Universities can reduce costs by having students use their phones as credentials.
Conclusion
Doorways and door hardware are very critical components to every building, as they aid safe passage in and out—especially in times of emergency. Building codes have been developed to address emergency concerns, but unfortunately, most codes are reactive measures to a traumatic event, rather than being proactive. Therefore, building codes are constantly evolving, and the number of updates and changes can be overwhelming. Understanding complex codes and changing building needs can be difficult, yet it is crucial to the safety of those who use the building. That is why it is especially important for facility managers and other decision-makers to choose code-compliant doors and hardware, and to reach out to experts in case of confusion. Code compliance is not just following the law—it can also help save lives.
Brian Clarke, AHC, CDT, CSI, is director of architectural specifications and technical support for Hager Companies. He has more than 15 years of experience in specification writing and architectural hardware consulting services, including design development assistance, code compliance, security collaboration, and hardware submittal review. Clarke can be reached at bclarke@hagerco.com.