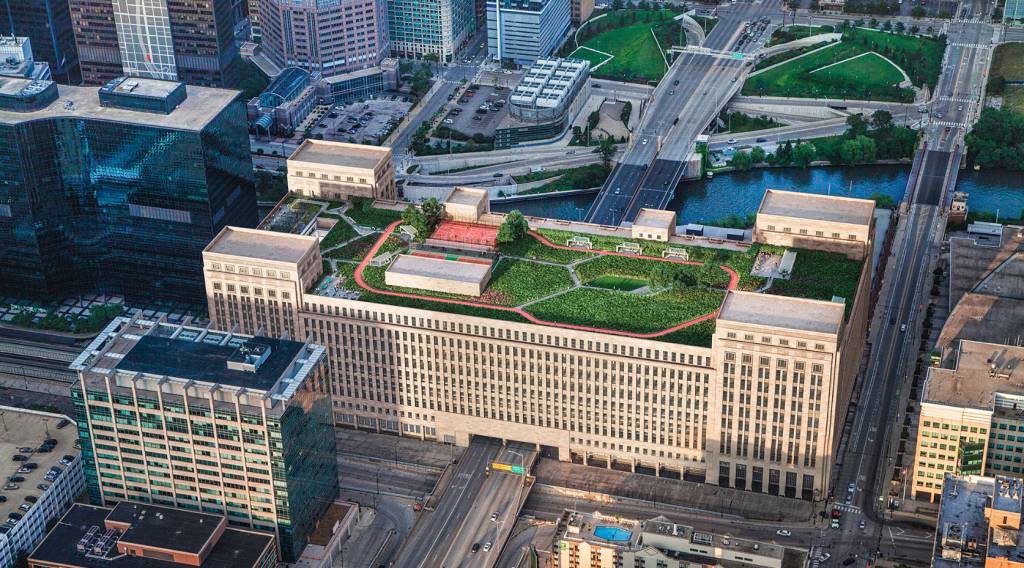 The Old Chicago Main Post Office, which sat vacant for more than 20 years, is in the midst of a $600-million renovation that will recreate the historic site as a mixed-use facility. Designed by global architecture and planning firm Gensler, The Post Office adaptive reuse project includes restoration of the building's lobby, as well as the addition of a 1.6-ha (4-acre) rooftop terrace, a conference center, and a food hall.
"Restoration of the building's façade, windows, main lobby, postmaster-general's suite, and historic corridors are underway, along with the development of world-class tenant amenities," reads a release from Gensler. "This project is as much about transformation as it is about the research of what once was."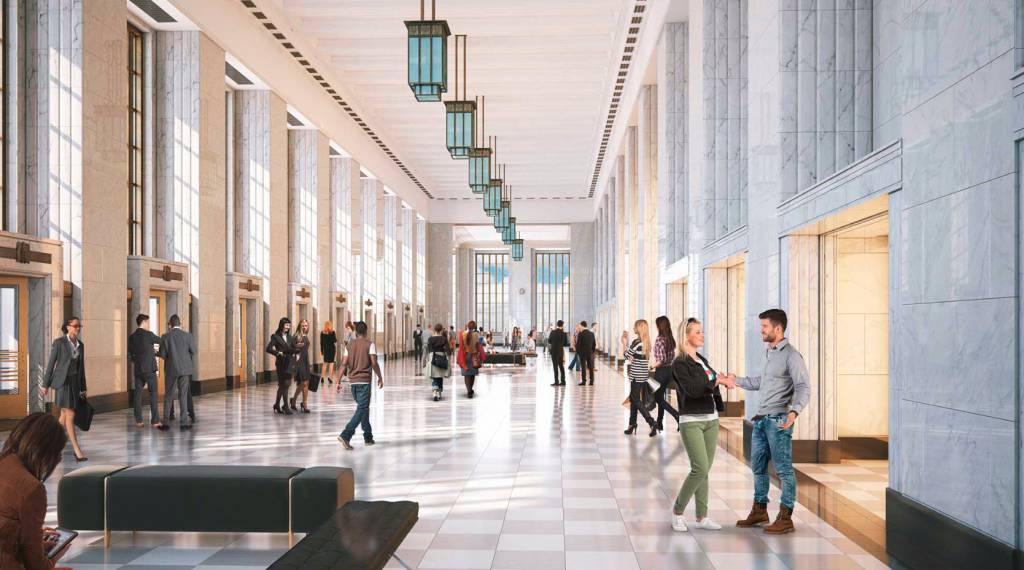 Placed on the National Register of Historic Places in 2001, the site served as Chicago's main mail facility for more than 60 years. In 1997, the post office relocated to a more modernized facility across the street, leaving the original site empty.
The 260,129-m2 (2.8 million-sf) building was purchased by New York City-based real estate firm 601w Companies in the spring of 2016 with the intent of rejuvenating the facility. The redevelopment team is comprised of 27 firms, with guidance provided by the City of Chicago, Illinois Historic Preservation Agency, and the National Park Service.
Global healthcare firm Walgreens has signed on as the building's first tenant. The company has announced a plan to move 1800 employees to its 18,580-m2 (200,000-sf) leased space.