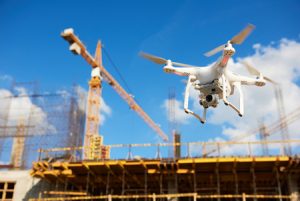 Machine learning, algorithms, and specialized artificial intelligence (AI) are impacting the construction industry, largely in the area of design. While jobs may not be eliminated, it will change. Certain aspects of a specifier's work, such as activities requiring minimal complex thinking, can be done better and faster by some form of AI. Removing these job functions may also be welcomed by many professionals.
Many in the design community have benefitted from some level of automation in their jobs for years. Model checkers and energy analysis tools built into building information modeling (BIM) software rely on algorithms to eliminate a lot of tedious work that designers could otherwise be expected to perform.
Looking forward, AI has the capacity to replace tedious work, improve quality and constructability of designs earlier in the project schedule, and provide an expanded palette of both solutions and inspiration for designers.
In his latest blog, Gregory Ceton, CSI, CDT, explores the impact of AI on jobs in the specification and design sector. Learn more about how automation is changing the construction industry, by reading Ceton's blog, "Artificial intelligence and the future of work," on the CSI website.