With the building sector accounting for nearly 40 percent of global carbon emissions, achieving net zero is a challenge that is increasingly top of mind for AECO professionals. It is not just the design and building industry that is pushing for change—from the public to politicians, reducing our carbon footprint is a priority for many.
This is evident across the nation. Architecture 20301 seeks a 50 to 65 percent reduction in carbon emissions by 2030. SE2050, representing structural engineers, has similar goals, while many states and cities have similar thresholds for 2030 and 2035.
In much of the northern half of the country, there is little commercial building stock that is clearly in the net zero realm. Architects are keenly aware the devil is in the details, and they also need to help decipher what the additional upfront building costs might be to achieve net zero, or at least be net zero ready.
There are two issues looking toward 2030: Existing buildings and new construction. This column will focus on new construction. For a commercial building of three-plus stories, how can net zero carbon best be achieved while also limiting additional upfront construction costs? And how, where, and why might masonry and tile fit into this equation?
Consider how to reduce a building's window-wall-ratio (WWR) as it is one of the key criteria in a building's energy usage. The U.S. Department of Energy (DOE) has much to say about this topic. Its 2015 report, Building Energy Asset Score: Program Overview & Technical Protocol looks at 18 different building types and analyzes the relative importance of different criteria on building energy usage. While interior lighting power density ranks near the top, a building's WWR is in the top four criteria in 61 percent of all building types.
For most buildings, where the design aesthetic calls for glazing to be more than 70 percent of the wall area, triple glazing is often needed, and sometimes fixed exterior louvers to help reduce solar heat gain.
Consider and implement designs with thermal mass to reduce peak heating and cooling demand. Groups like the Passive House Institute (PHIUS) encourage passive building principles that can function without complexity—even when the power might go out. Masonry and tile products naturally exhibit significant thermal mass, which can be taken advantage of whether designing an exterior wall or an interior ceramic tile floor layout.
Building heights also have a significant effect on energy efficiency. Ann Edminster (The New Carbon Architecture) states the most energy-efficient building height is between six and 12 stories. Similarly, per a report by Adrian Smith + Gordon Gill Architecture, the ideal building height for energy efficiency is four-stories within a courtyard layout. Structural masonry can be easily designed to accommodate a building of 10 stories, which falls in line with these recommendations.
How long will the building remain before it is torn down? To reduce demolition and landfill needs, designers need to carefully consider the life expectancy of common building materials. According to the "Recommended Guidelines for Building Component Lifespans in Whole Building Life Cycle Assessment" by the Carbon Leadership Forum (2018), the lifespans of common exterior envelope elements such as precast concrete panels, metal curtainwall, and glass curtainwall is 30-plus years. Brick/stone/concrete block is 50-plus years.
These are some of the key concerns and opportunities the industry is grappling with. The decisions enacted now, like State Energy Codes/Addenda and municipal bylaws, will have far-reaching repercussions. The masonry and tile industry stands ready to be part of these design and construction conversations in planning and building for the next generation.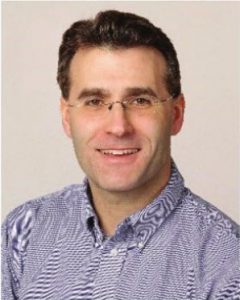 Ken Lambert is director of industry development and technical services for the International Masonry Institute (IMI). He can be reached at klambert@imiweb.org. If you have an idea or an opinion you would like to share with your colleagues, please contact CSI content strategist Peter Kray at pkray@csinet.org.