The Construction Documents Technology (CDT) certification provides a comprehensive program of study for anyone seeking to enhance and demonstrate knowledge of writing, interpreting, enforcing, and managing construction documents.
It is a valuable resource for project architects, contractors, contract administrators, material suppliers, and manufacturers' representatives, all of whom are realizing the advantages of being construction documents technologists.
Here, recently successful CDT candidate Melissa Giles discusses her career in construction and shares her perspective on what it took to earn this elite certification.
What prompted you to earn your CDT?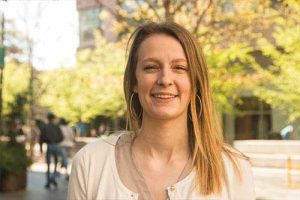 I am a spec writer, so having this certification is one of the first steps in being an official specifier, right? Honestly, I thrive for knowledge. Not just about the industry, but especially about all things specs. So, I felt this certification would not only give me that knowledge, but also give me the initials that say I do.
How did you prepare for the exam?
I'll be honest, I didn't pass the CDT my first time. However, I think failing it helped me pass because I then knew what to focus on when studying. I was also in college when I passed the CDT exam, so I was already used to studying and just applied the same practices to this exam that worked for me in college. To anyone who has failed it and feel like giving up, I would say keep pushing and don't give up because that is what helped me!
How do you feel this will impact your future in the industry and inform the work you do?
The CDT certification is something I will take with me throughout my entire career in many ways. The exam gave me the basic knowledge and experience I needed to be a spec writer, and to pass future exams like the CCS.