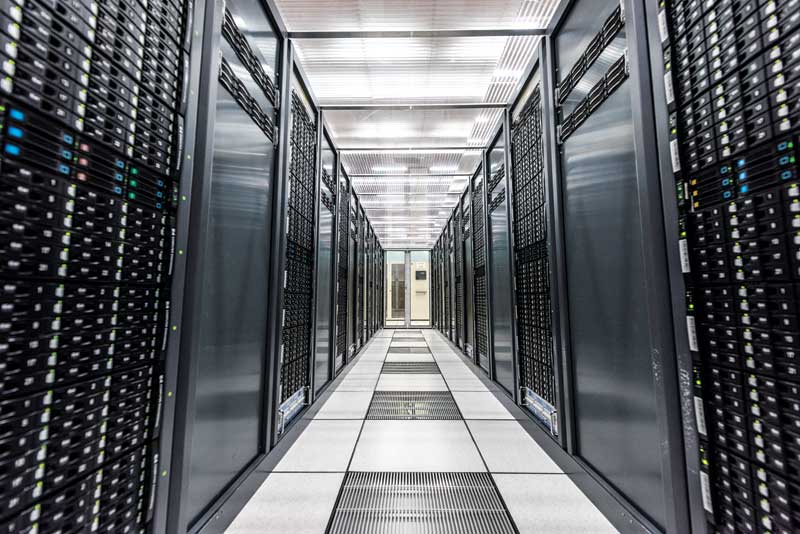 by Ed Davis, David Condello, and Michael Chusid, RA, FCSI, CCS
Room finishes should be specified with regard to the level of cleanliness required in a space and the resources available for maintenance of finished surfaces. Standards for cleanliness are often lax, especially when it comes to ceilings. Room occupants seldom have direct contact with these overhead surfaces, so dust, grime, splatters, greasy kitchen smoke, and other contaminants accumulate. (Cleaning is usually postponed until visible surfaces become aesthetically objectionable.) Other spaces, such as cleanrooms and surgeries, require smooth, monolithic, or well-sealed ceilings free of crevices and ledges that can be maintained at the highest cleanliness levels. Between casual commercial criteria and the rigors of nearly sterile environments is the category of products used for hygienic ceilings.
While no standard defines hygienic ceilings, the category generally consists of lay-in ceiling panels that:
do not attract or harbor contaminants;
are benign to the indoor environment; and
can be cleaned or disinfected without damaging their appearance or function.
Closely related to the concept of sanitation, the term 'hygienic' refers to conditions and practices helping maintain health and prevent spread of diseases. It applies to ceilings in spaces sensitive to microbes, toxins, and other biohazards. Examples include:
commercial kitchens and culinary areas;
hospital and healthcare facilities;
nursing homes;
elementary schools;
animal and veterinary facilities; and
laboratories.
In this article, 'hygienic' also describes conditions and practices necessary to avoid contamination in manufactories and other facilities, even though special attention to health and disease are not of primary concern. For example, hygienic practices contribute to quality assurance, reduce fire hazards by removing combustibles from interior surfaces, optimize energy consumption by improving lighting efficiency, contribute to workplace safety by reducing labor required to clean overhead surfaces, and simplify final cleaning at the end of a construction or remodeling project.
Hygienic ceiling products are manufactured in a variety of materials and styles. The plethora of products enables designers to specify solutions meeting acoustic, fire safety, aesthetic, and other criteria in addition to hygienic characteristics. Many building types requiring hygienic ceilings have regulatory requirements and industry guidelines for hygienic finishes. (This topic is further explored in a web feature, "Hygienic Ceilings: Standards and Guidelines," posted on The Construction Specifier website. Visit www.constructionspecifier.com/more-hygienic-ceilings.)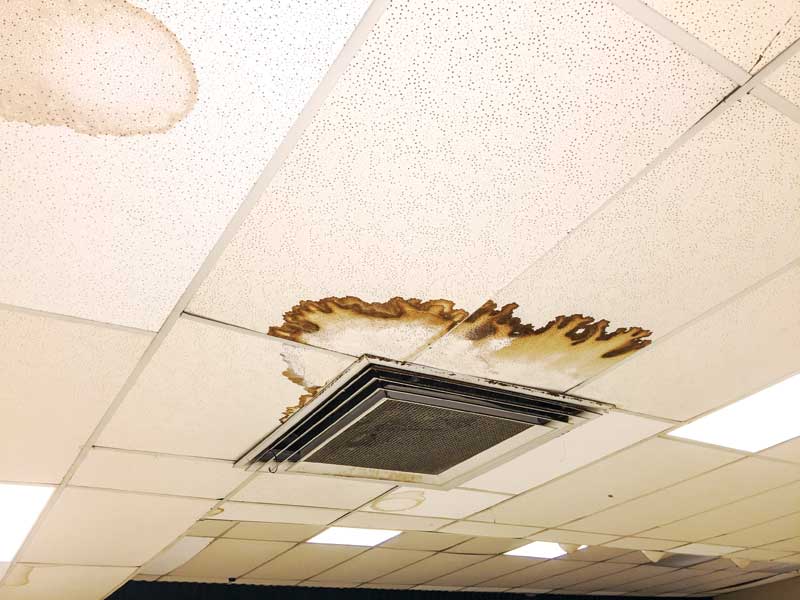 Types of panels
Products from various manufacturers in each of the following ceiling categories have unique performance and properties; specifiers must weigh proposed products against project requirements. Those unfamiliar with product performance under similar conditions of use should ask for test reports or other documentation of product claims. Some products in each category are available with Class A surface burning characteristics and low emissions of volatile organic compounds (VOCs).
All products discussed in this article are offered in white (and other colors with good light reflectivity), and have smooth, or otherwise easily cleaned, surfaces. They can also be installed in grids complying with ASTM C635, Standard Specification for Metal Suspension Systems for Acoustical Tile and Lay-in Ceilings, with the proviso that suspension systems and accessories must be hygienically compatible with the ceiling panels. In some situations, for example, it may be necessary to use ceiling grid members with built-in gaskets to seal crevices and ledges.