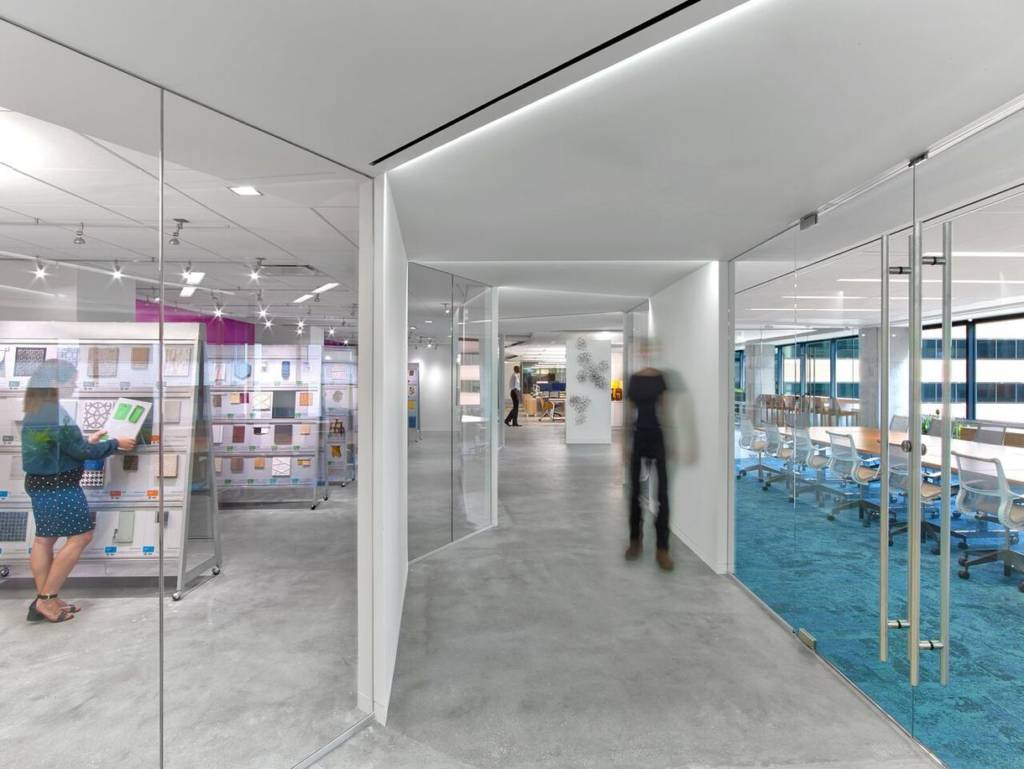 A study of pre- and post-occupancy research released last December on the new Washington D.C. headquarters of the American Society of Interior Designers (ASID) demonstrates the ways workplace design can positively influence health, wellness, employee satisfaction, and overall work performance. The office is the first space to be certified Platinum under both WELL and the U.S. Green Building Council's (USGBC's) Leadership in Energy and Environmental Design (LEED) program.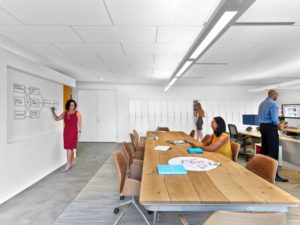 Working in partnership with Cornell University, Delos, and the Innovative Workplace Institute, ASID's study looks at how spatial design can support organizational goals, and the impact of design on employee behavior and performance, as well as on human, organizational, and environmental sustainability. Research was compiled from a series of in-depth employee interviews and surveys, sociometric data culled from badges worn voluntarily by employees, and environmental metrics from the building and measured within the office.
The collected research demonstrated many positive attributes associated with ASID's office design, including:
average CO2 levels were 2.5 times less than those measured in ASID's previous offices;
25 percent of employees attributed the space's circadian lighting with enhancing their sleep quality; and
office decibel (dB) levels during typical work conditions were half the loudness in an open office in comparison to a co-working office design.
To read the full report, click here.
To read more about the ASID headquarters, click here.