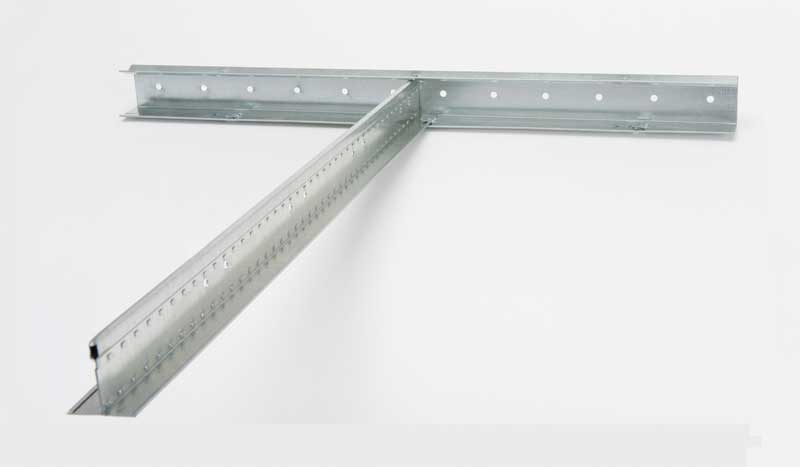 Beating the clock in Dallas
The tangible advantages of product advancements are evident in a recently completed apartment complex in suburban Dallas, Texas.
When developer Kroenke Group had the opportunity to create new living spaces near the historic Katy Trail in the Dallas suburbs, their vision was to construct
a building that would complement the nearby shops and restaurants, and also enhance the surrounding neighborhood.
Like all construction projects, Kroenke knew the job would be disruptive to local residents and businesses, and they made it a priority to get the job done quickly. The work called for completely replacing an existing 78-unit two- and three-story apartment complex with a new luxury complex offering 214 one- and two-bedroom apartments. The apartment complex opened in October 2017.
From the outset, the project goals were aggressive: to complete an average of four apartments per day once drywall installation started. One particular challenge was finishing out the hallways and corridors. In the new complex, hallways and corridors make up more than 1494 m (4900 ft) of the overall structure. This is a significant portion of the space.
In order to manage the project, the development team brought in Marek Brothers. Marek looked at a variety of different product offerings from a range of manufacturers and, after doing comparative testing regarding quality, speed of installation, and cost, selected a locking grid system. The selected product provided one of the industry's longest unsupported spans for flat drywall, and was specifically engineered to offer faster, easier installation in narrow room applications.
"With the increased demand for fast turnaround on these kinds of projects, and taking into consideration time is always money in the construction business,
it is important that everything, from the installers to the products used, are working at maximum efficiency," said Jeff Reeves, estimator and project manager, Marek Brothers.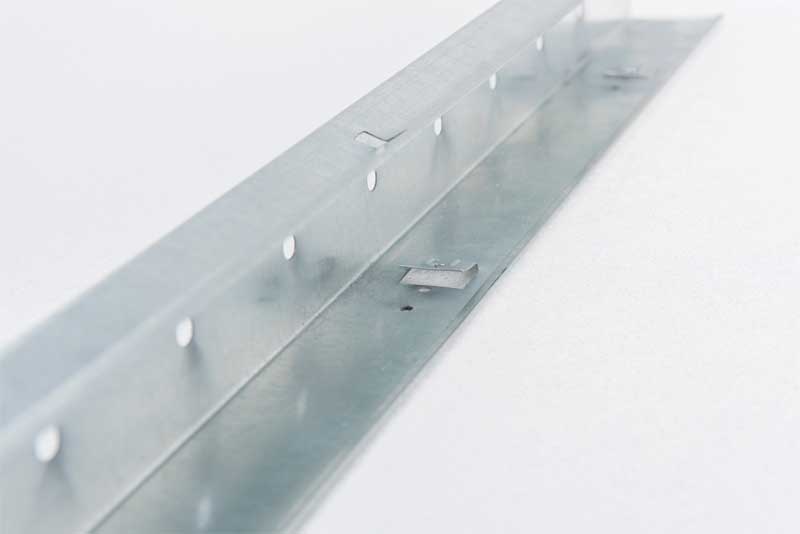 "Using a new, locking grid system we were able to frame ceilings more quickly and only use a fraction of the ceiling wires originally estimated, saving labor, time, and the cost of additional ceiling wires," he added.
According to Marek Brothers, a typical corridor ceiling installation generally takes two or more days to frame out completely. In the case of the Dallas project, a similar area was completed in only four hours.
The same system was also used in soffit applications. Marek employees were able to build a bulkhead measuring 762 mm (30 in.) x 25.4 mm (1 in.) x 3.5 m (11 ft. 6 in.) in only 17 minutes.
Conclusion
Familiar brands and products often become a go-to choice for many architects, designers, and specifiers because of positive experiences with them on past projects. It is important for specifiers to know the impact new products and systems can have on the overall budget. By specifying ceiling systems with technically advanced and easy-to-install components, decision-makers can dramatically reduce installation times, saving money and hassle for one of the last trades on the jobsite. Whether the scope is renovating an existing residential facility or building out a brand new commercial space, considering a different ceiling suspension system is an opportunity to make an impactful change to the project.
Tom Murray, CSI, CST, LEED GA, is the product manager for suspension systems at CertainTeed Ceilings. Murray has worked in technical services, product management, and new product development for the construction product industry for a decade. He is LEED Green Associate and CSI CDT accredited. Murray can be contacted by e-mail at Tom.Murray@saint-gobain.com.