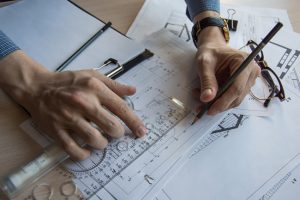 Inspired by the optimism and encouragement the people of China have shown each other and the world, international architecture firm RMJM is launching RMJM Jiayou. This new initiative will offer opportunities to ensure architects, engineers, and designers affected by the COVID-19 pandemic around the world can keep working and earning while they are distanced from their workplaces and teams.
In February, videos went viral of scenes in Wuhan where quarantined residents across the city were chanting the phrase 'jiā yóu' (i.e. add oil, a Chinese expression often used as a motivating cheer) from their windows and balconies as they encouraged one another to keep going and persist despite the adversity they have been facing.
"In establishing this initiative, our goal is to provide opportunities for architects who are confined to their homes to connect and work with other architects and the RMJM studios around the world" the RMJM family said. "We want to create a collaborative platform to keep our peers working and motivated over the coming months."
The RMJM Jiayou initiative will offer architects the opportunity to be involved in live projects. The website jiayou.rmjm.com will serve as the initiative's central database. Users logged into the system will receive access to a tender database of international projects, can upload their CVs, and receive support directly from RMJM's marketing team in compiling the necessary tender documentation to present a bid.