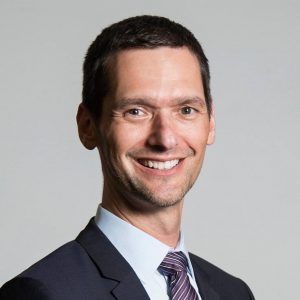 The U.S. Green Building Council (USGBC) and Green Business Certification Inc. (GBCI) have appointed Peter Templeton as president and CEO, who played a leading role in the development, launch, and ongoing operation of the widely used and recognized Leadership in Energy and Environmental Design (LEED) program.
Templeton has served at USGBC and its partner organization GBCI for more than 20 years. In the past year, he led the organizations on an interim basis. Templeton has dedicated the entirety of his career to drive behavioral change to improve public health and the environment of communities across the globe.
As president and CEO of both USGBC and GBCI, Templeton will direct the organizations' efforts to increase the reach and impact of the green building and business market transformation activities. He will build on his work of more than 25 years to accelerate the international adoption of practices which improve human health, environmental wellbeing, and quality of life for all.
"Peter is a passionate leader with a clear vision for taking green building to the next level," says Don Anderson, chair of the GBCI board of directors and operational advisor to Blackstone. "Organizations around the world are focused on environmental, social, and governance (ESG) performance. Quite simply, Peter gets it and is working collaboratively with partners in all sectors to mobilize action at scale. He is committed to evolving our frameworks and ramping up the capacity needed for building owners and occupiers to meet aggressive goals for decarbonization, resilience, health, and equity in the built environment."
Templeton noted, "It's a tremendous honor and responsibility to lead USGBC and GBCI. Buildings are a primary contributor to climate change, and over the past three decades, the USGBC community has championed proven solutions and readied the market for critical innovation in policy, technology, and practice."