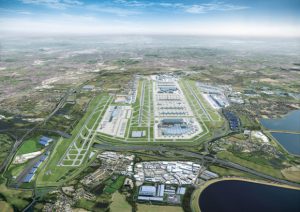 Heathrow Airport has unveiled its preferred masterplan for expansion. Details show tough new measures to reduce emissions, as well as plans for noise respite and a proposed ban on scheduled night flights.
The airport has also launched a consultation on the expansion that would last until September 13th. This gives the public an opportunity to provide feedback on proposals for the future layout of the airport, including the new runway and other airport infrastructure such as terminals and road access.
The airport expansion consultation also reveals plans for the airport's growth in phases­­, from runway opening in approximately 2026, to the end of the masterplan in approximately 2050.