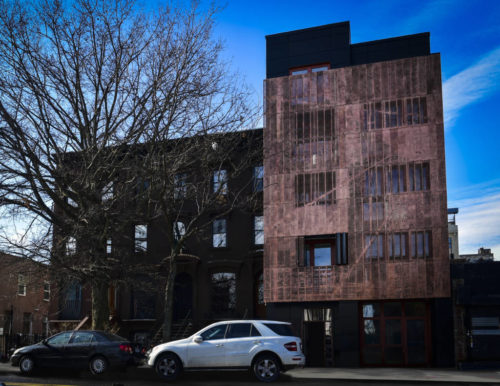 The Copper Development Association (CDA) and the Canadian Copper and Brass Development Association (CCBDA) are seeking nominations for the 2018 North American Copper in Architecture (NACIA) awards. Architects, designers, and sheet metal contractors are encouraged to submit copper and copper alloy projects for consideration before January 31st.
The competition is open to new and restorative projects completed in North America within the past three years. Submissions must feature a significant application of architectural copper alloys. Previous winners represent many building types, from libraries and museums to private residences and government institutions.
Projects will be evaluated by a panel of copper industry experts based on the following criteria:
copper system design;
integration of copper alloys with the overall building design;
craftsmanship of installation; and
excellence in innovation or restoration.
Winners will be presented with a custom copper plaque at an awards ceremony in New York City.
To submit a project for consideration, click here.
To read about last year's NACIA winners, click here. For other previous winners, click here.