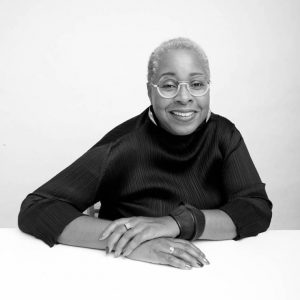 The National Building Museum announced Mabel O. Wilson, the Nancy and George E. Rupp Professor of Architecture, Planning and Preservation at Columbia University, is the 23rd recipient of the Museum's annual Vincent Scully Prize.
Wilson is an architect, scholar, researcher, artist, writer, and curator whose work focuses on Black culture and history and the ways they intersect with the built environment. She is also a professor in African American and African Diaspora Studies at Columbia, in addition to serving as the director of the Institute for Research in African American Studies and co-director of Global Africa Lab.
With her private practice, Wilson is part of the architectural team that completed the Memorial to Enslaved African American Laborers (2020) at the University of Virginia. Her work has been exhibited around the world, including the Venice Architecture Biennale, the Architekturmuseum der TU Mūnchen, and the Istanbul Design Biennale. Her books have gained recognition in numerous galleries in the U.S. including Begin with the Past: Building the National Museum of African American History and Culture (2017), Negro Building: African Americans in the World of Fairs and Museums (2012), and Race and Modern Architecture: From the Enlightenment to Today (2020), co-edited with Irene Cheng and Charles Davis. She was also co-curator of the 2021 Museum of Modern Art exhibition Reconstructions: Architecture and Blackness in America.
"I am deeply humbled and honored that my contributions to the field of architecture have been recognized by this year's jury for the National Building Museum's Vincent Scully Prize," Wilson said. "The arrival of a global pandemic, rampant houselessness, climate catastrophe, and a profound racial reckoning has made more urgent not only how we build more ethically but also for whom do we build more equitably in a twenty-first century world."
A public program celebrating the award will be held on Tuesday, October 19 from 6:30 to 8:00 p.m.