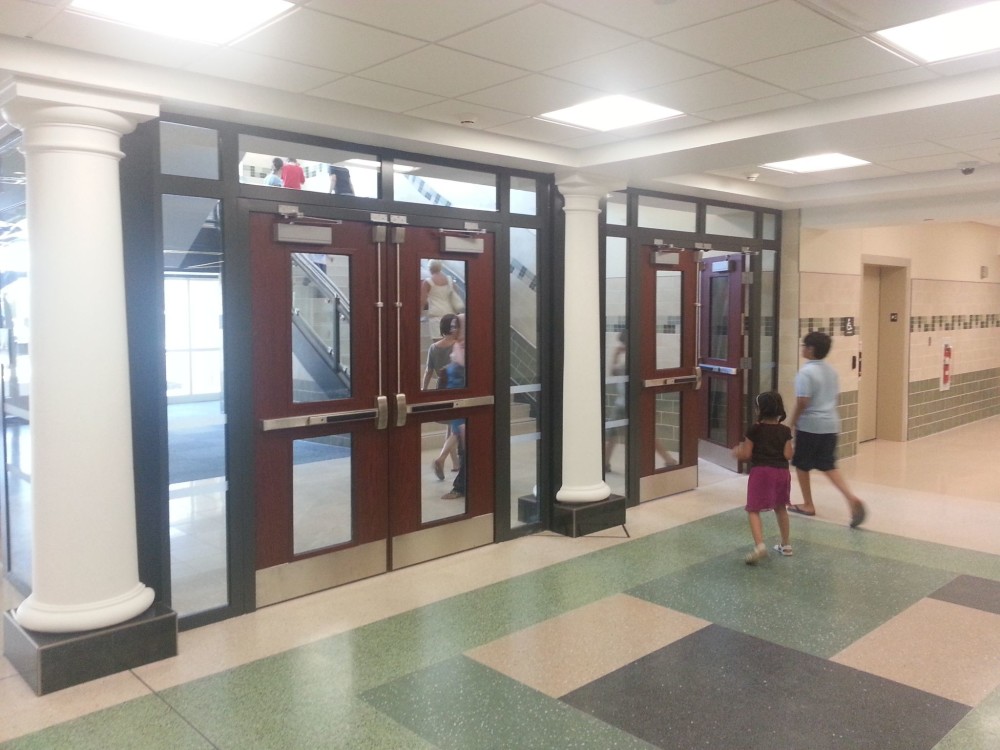 An open stairway is just one of the design features at South Fayette Intermediate School that allows students to enjoy more natural light.
Located southwest of Pittsburgh in McDonald, Pennsylvania, the newly built 20,532-m2 (221,000-sf) school serves third through fifth grades.
Designed by Eckles Architecture & Engineering, the building features internal pathways, allowing natural light to infiltrate deeper inside and help create a quality learning environment for students.
At the heart of the design is a three-story glass-enclosed central staircase. Light floods through the exterior windows of the stairwell and continues inward through glass windows and doors on the opposite wall leading to interior corridors. The transparent second wall keeps the stairway—a key thoroughfare for students as they move between class and lunch and other activities—open and airy. The design also helps ensure student safety by providing clear sightlines into the space.
To meet code requirements, the project called for fire-rated glass and doors. The school features approximately 60 panes and six doors, comprising multiple layers of tempered safety glass with insulating intumescent interlayers. In the event of a fire, the proprietary glass can absorb the fire's energy to reduce the transmission of radiant heat and allow for a safe escape.
The glass lites are set in proprietary frames, which work in conjunction with the glazing to provide a barrier to heat transfer and convection. Their streamlined look helps ensure protection without feeling obtrusive or overwhelming the view.
The building also features a rooftop garden, flexible classrooms that can expand or shrink according to curriculum needs, and safe-school technology at the entrance.