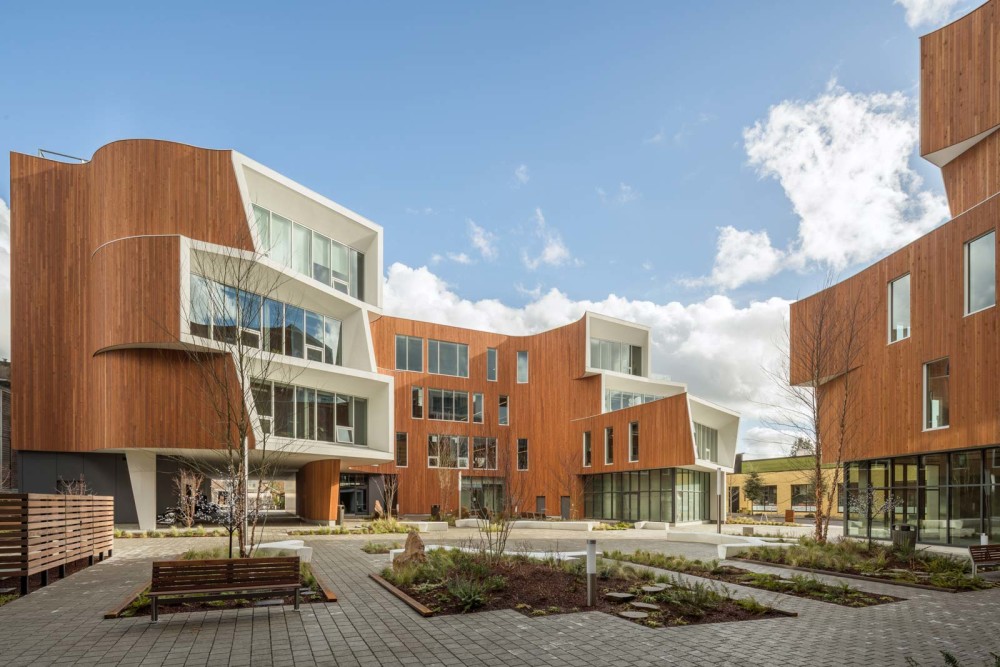 Efficient mechanical systems and a highly insulated and airtight shell are two of the features incorporated into the design of One North in Portland, Oregon. A multi-use, commercial development, the project is the product of a multi-year collaborative process that looked to contribute to Stumptown's reputation as a green city.
To meet the developer's expectations, the project team specified consistently limited thermal bridging to maximize the shell's energy efficiency potential. The east and west buildings' distinctive curves and apertures are designed and modeled to perform more efficiently than required by building code. In addition, these features allow sunlight and shade to be optimized for the lighting and temperature of the building, saving energy and increasing comfort for occupants.
To create the architectural aesthetic, the project team turned to advanced cold-formed steel (CFS) framing. When compared to traditional red iron framing, the prefabricated proprietary system is nearly 60 percent lighter and can reduce structural loads, along with waste, time, and cost. It is estimated using this material reduced the construction timeline by more than 10 percent.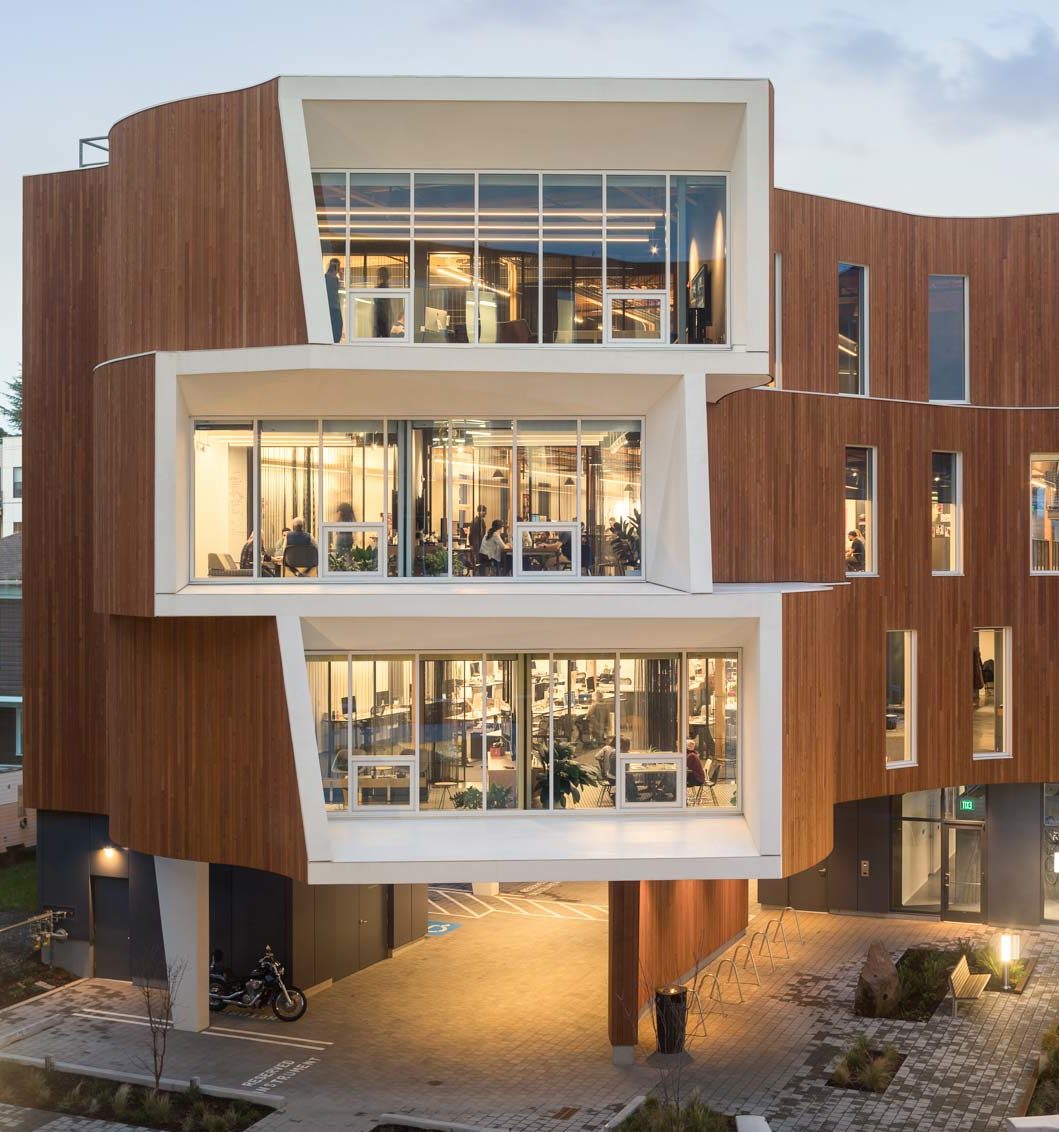 One North's unique curves are complimented by its cedar siding—another feature reflective of the project team's thoughtful design. The siding is a custom specification of second-growth western red cedar, sourced from a co-op of private landowners in western Washington. Due to the negative environmental impact of using old-growth cedar (a rare species in the Pacific Northwest), the project team specified second-growth trees, despite the significant additional cost.
Both the east and west buildings feature retail space on the ground floor and creative office space above. In addition, they surround a dedicated and landscaped 1300-m2 (14,000-sf) public courtyard.