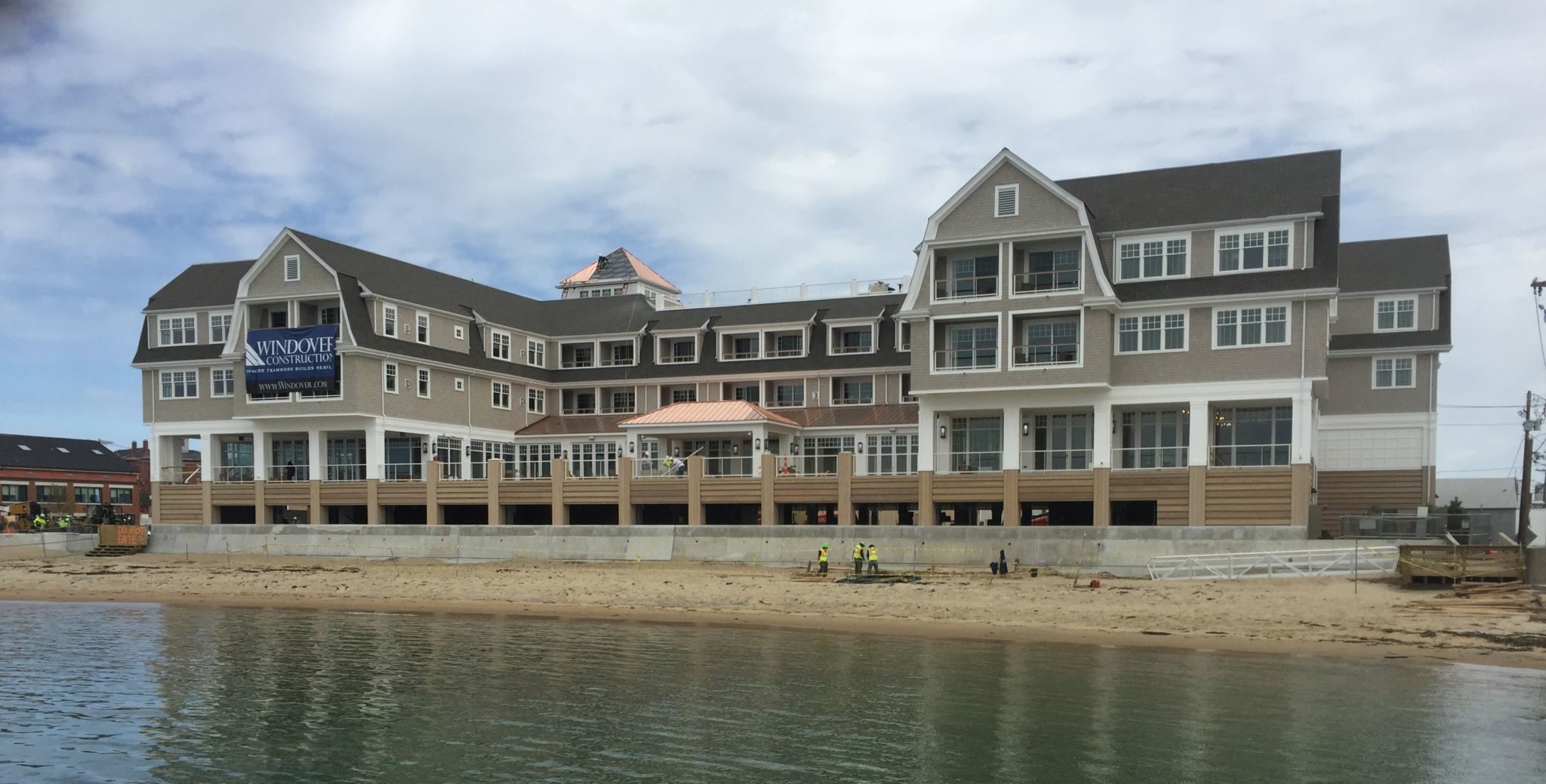 Inspired by the seaside hotels from the turn of the 19th century, the Beauport Hotel recently opened in Gloucester, Massachusetts. The design of this 94-room hotel is intended to balance a 'classic' atmosphere with modern touches.
The project's development was led by Windover Construction, a construction management firm based in Beverly, Massachusetts. Windover, which completes work throughout New England, assisted in developing the hotel's construction budget and schedule, as well as its design, architecture, and interiors. This involved a variety of tasks, from recommending roofing material to the unusual job of selecting silverware and linens.
Table fabrics aside, many of Windover's suggestions were technical. For instance, the firm recommended the use of cedar in the building's siding and roof base. This was intended to enhance the hotel's weatherability and natural aesthetic appeal.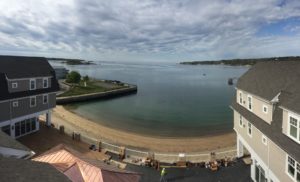 For the same reason, copper gambrel roofing was also proposed. This natural, wood-based aesthetic style was supported in the building's interior as well, where Windover added woodwork such as crown molding, wood paneling, and wood fireplace mantels to guest rooms.
The firm also proposed several significant changes to original building plans, such as tripling the size of the bar to maximize guests' view of Gloucester Harbor, and moving the pool to the roof from the lower deck.
The hotel—which features a ballroom, conference center, restaurant, and parking garage—is already open to guests, with a ribbon-cutting ceremony slated for this fall.