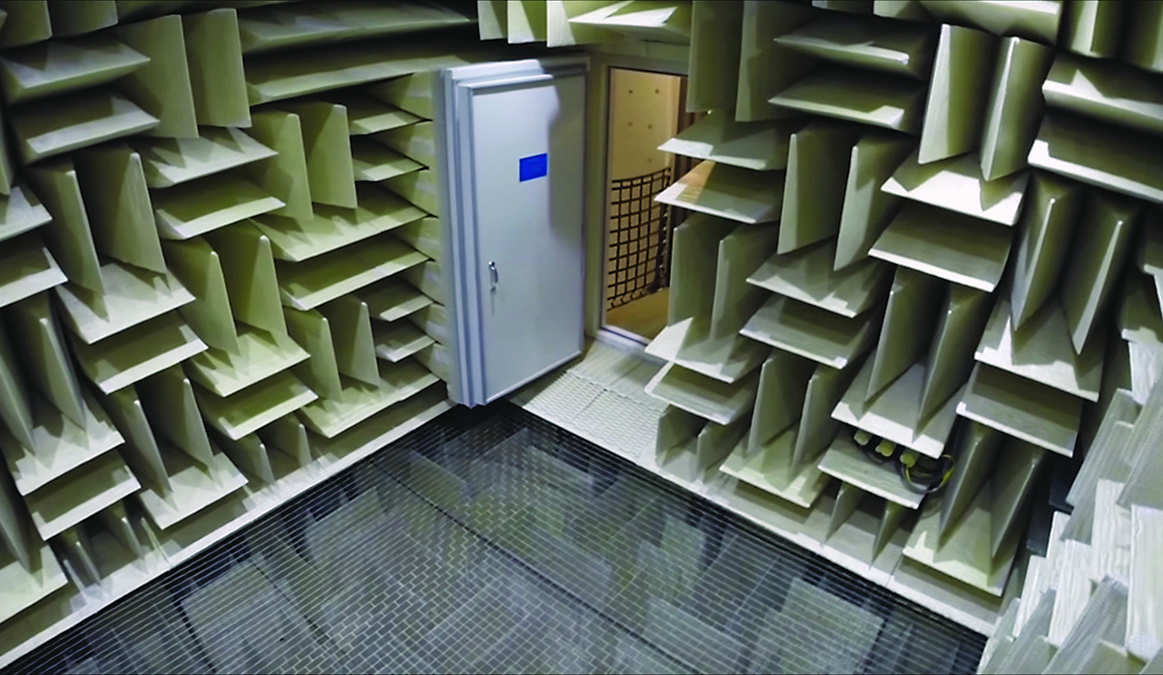 Eckel Noise Control Technologies created a new anechoic chamber for Microsoft that won the Guinness World Record for quietest room in the world.
Microsoft contacted the company in March 2014 to build the chamber for audio and device testing at its Audio Lab in Redmond, Washington. The installation started in May of that year and was completed in July.
"We designed this and other super-quiet acoustically controlled chambers to engineer and build best-in-class audio products at Microsoft," said the company's principal human factors engineer, Hundraj Gopal. "We use these facilities for designing products, like the Surface, HoloLens and Cortana, and we take great pride in them."
Independent tests of the main chamber were done by professional sound specialists from Brüel and Kjaer, who confirmed a –20.6 dB measurement, which surpassed the engineers' predictions for –16 dB. The previous world record was held by Orfield Laboratories in Minneapolis, which had an Eckel anechoic chamber measuring at –13 dB.
To put sound measurement in perspective, the quietest known sound is random particle movement at –23 dB. Calm breathing measures at +10 dB, rustling leaves is +20 dB, and a jet plane takeoff is +150 dB.
Anechoic chambers are echo-free with a sound absorption level of 99 to 100 percent. The Microsoft chamber's walls, ceiling, and door were fitted with sound-absorbing wedges. There were also anti-vibration mounts isolating the chamber from the rest of the building's foundation.